Health Sciences Center
Partially funded by a state grant, Schoolcraft will renovate the existing Applied Sciences building to meet the growing need for health care workers. Scheduled for completion in 2021, the Center (see diagram below) will expand current health care programs and create an environment that helps students demonstrate critical thinking abilities, while solving clinical problems, advance communication skills, and build clinical competencies.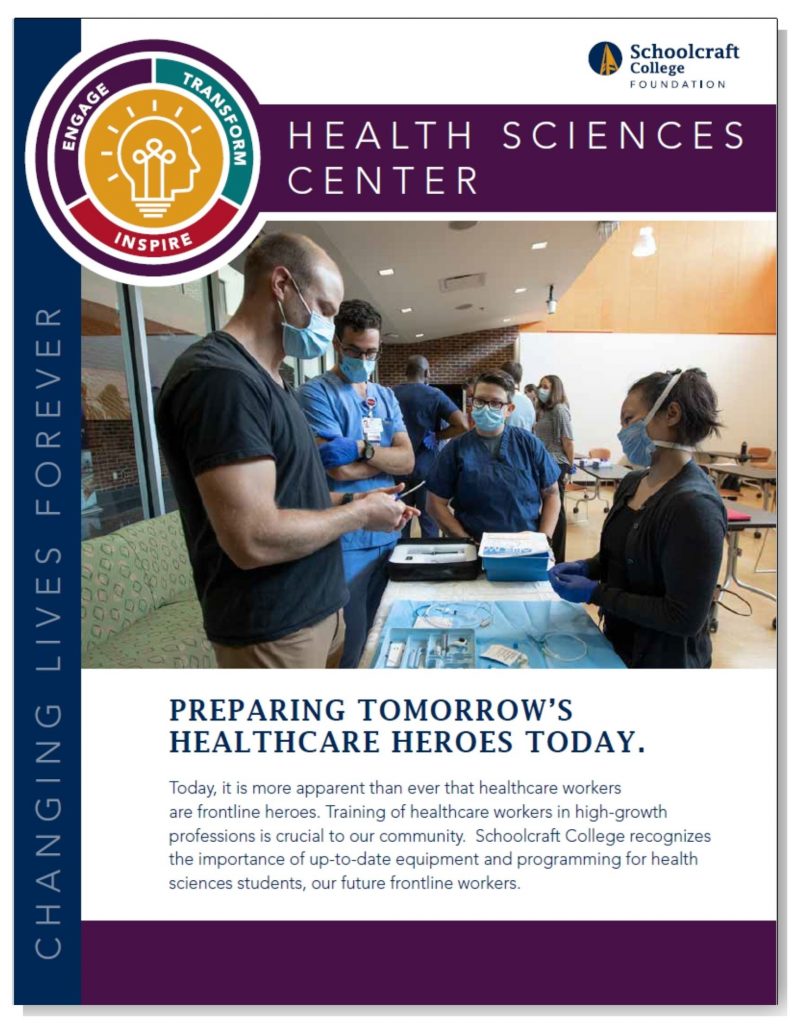 Download Health Sciences Mini-case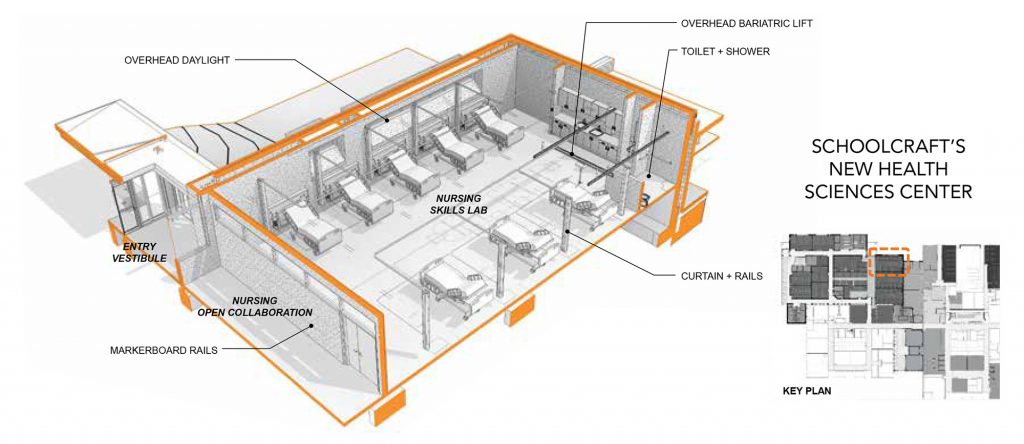 The expansion will include a 30,000 sq. foot addition to house Nursing and Pharmacy Technician programs. This building will centralize the EMT/Paramedic, Medical Assistant, and Health Information Technology programs.
New laboratories will be designed to support new health professions programs including Surgical, Radiology, Sterile Processing, and Ultrasound Technician programs. Simulation labs will also be used by local health care providers for training.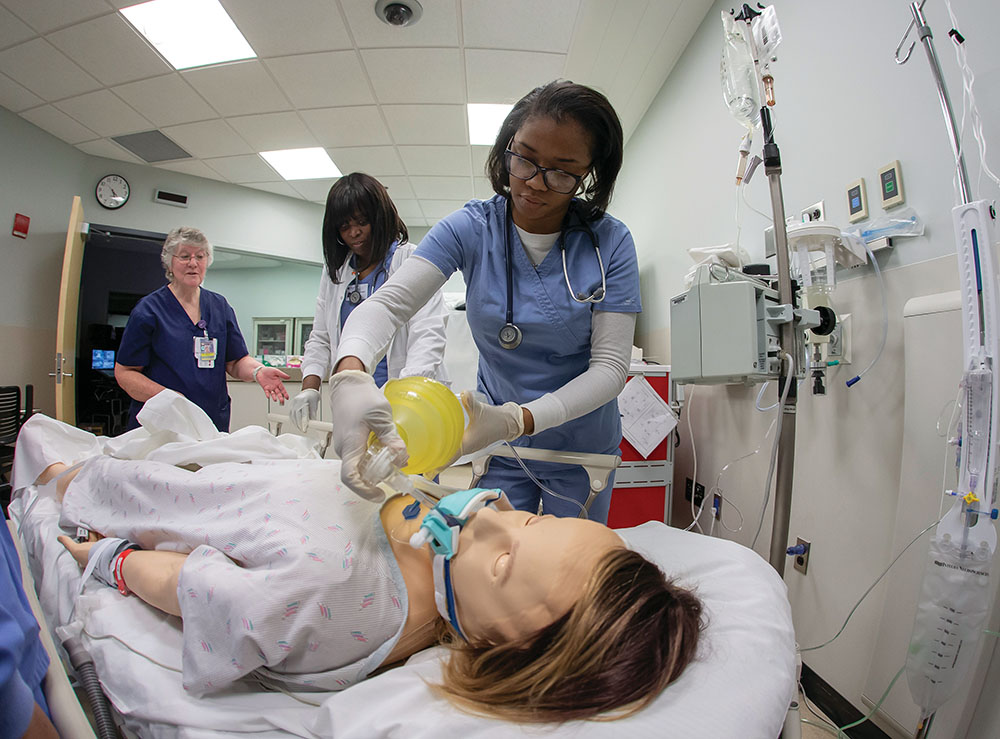 "The St. Joe's IHA partnership provides a modern medical environment on our campus that meets the primary and urgent care needs of students, faculty, staff and the community. It benefits students by providing them with practical experience opportunities."
– Dr. Conway A. Jeffress