Empowering Those Who Protect Us: Expanding Veteran And Military Support Services at Schoolcraft College

.
.
.
Your support has helped us raise over $80,000 to complete Schoolcraft's new Mark L. Whitfield Veteran & Military Services Center (VMSC). The Center has been renovated solely with philanthropic support and is now officially open! For the final stretch of this fundraising effort, the Mahoney, Strom, Fausone and Whitfield families partnered with us to offer $40,000 in matching funds!

Opened in 2014, the VMSC serves those returning to civilian life after serving our country. Many have seen war first-hand and need additional support and resources to help them achieve their dream of an education and a career.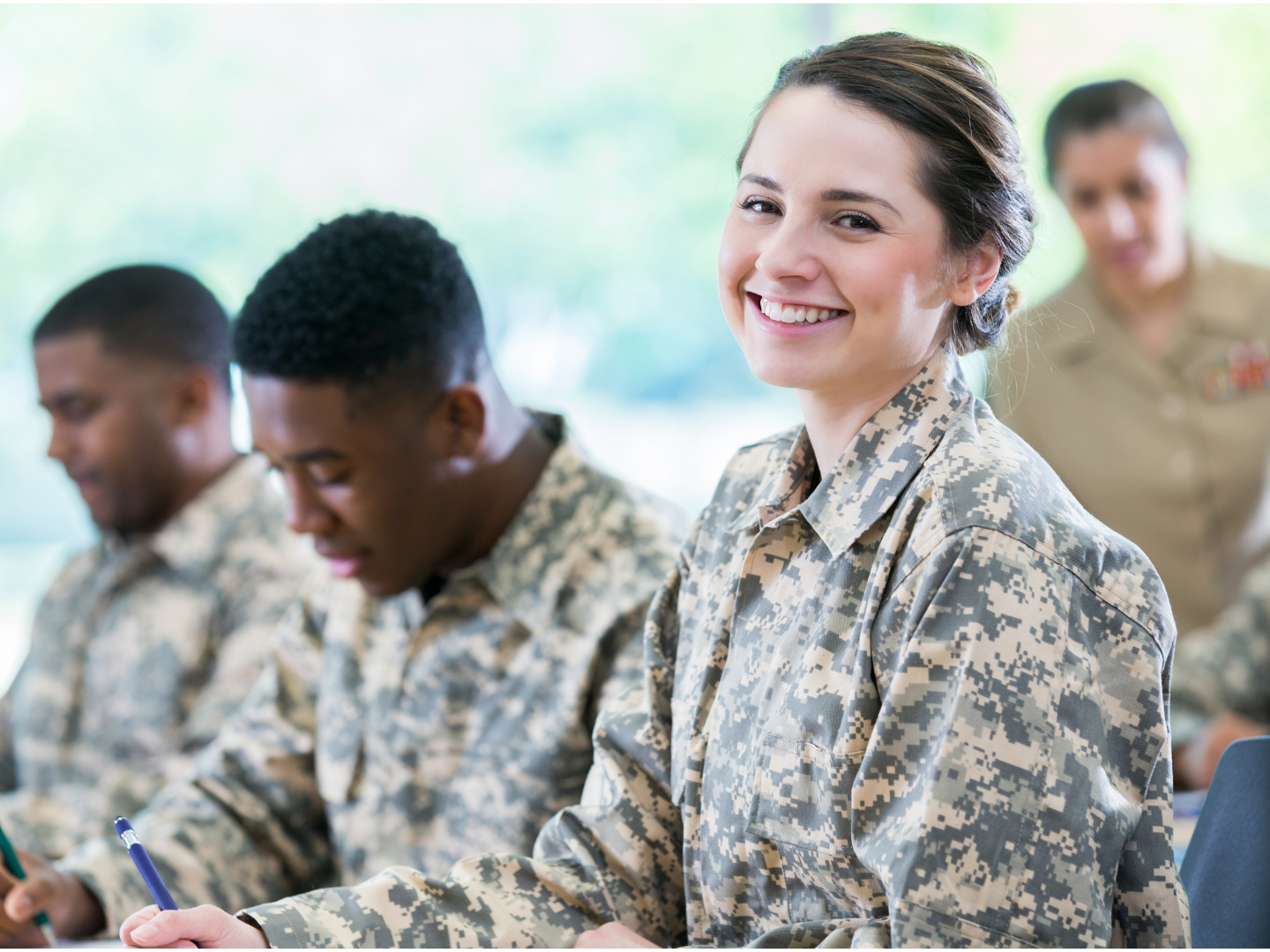 Schoolcraft is a Gold Level Michigan Veteran Friendly Institution that has responded to more than 3,000 requests for help since 2019, with numbers increasing yearly. The expansion will provide the privacy our veterans and military service members need, and a one-stop shop to learn about educational and degree requirements. It also offers additional space to help these heroes returning to school acclimate to civilian life. Providing a Center with a quiet area for studying, meeting other veterans, and hosting veteran-specific programs gives these students the critical resources they need to succeed.

Special attention will focus on the unique needs of veterans in a college environment, including recognition for previous learning on the job and the opportunity to receive credit for these experiences. Vets are particularly interested in progressive/stackable credits that lead to sustainable careers.

Ultimately, this expansion is a testament to our commitment to equipping our veterans and their families with the tools they need to flourish at Schoolcraft and in their civilian careers.
.
---
Meet Tulutuluimoana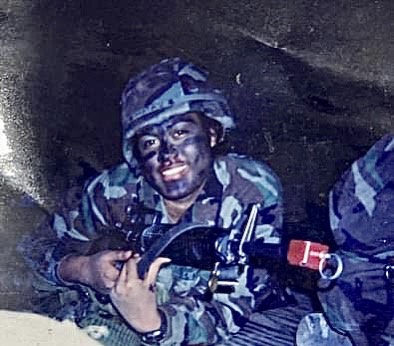 Tulutuluimoana left the service in 2010 while her husband was still actively serving. She signed up for her first semester of college, was excited, and had a vision for her future. After that first semester ended, Tulutuluimoana could not continue her classes as her family had moved to a new duty station.

A few deployments and a few babies later took up the next eight years. The desire for an education was always on Tulutuluimoana's mind. She would not let the dream go. She started Schoolcraft in 2018 and felt somewhat apprehensive and anxious but determined.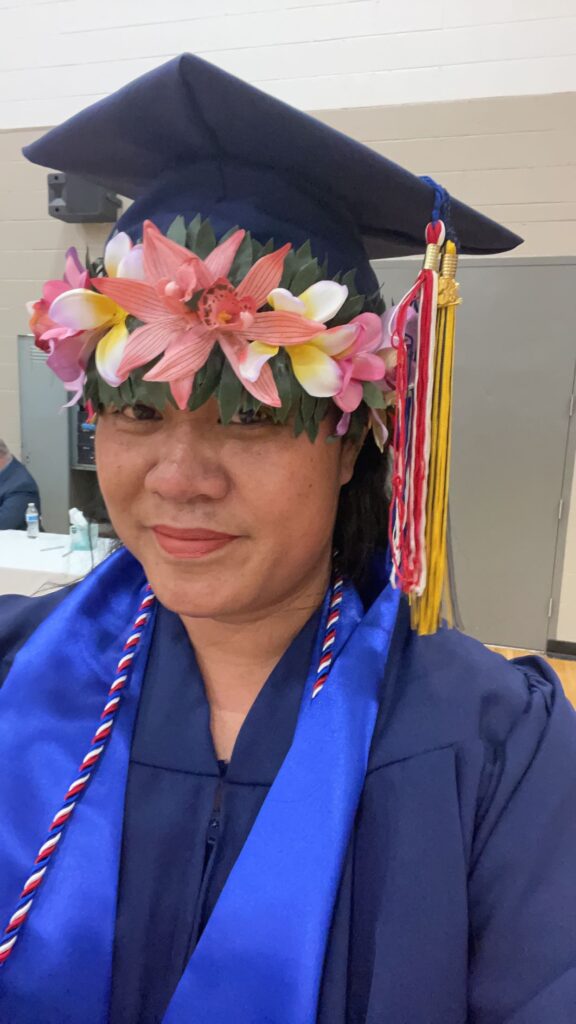 Tulutuluimoana was referred to the Veterans and Military Service Center and Brent, the director, by one of her husband's veteran friends and a fellow student at Schoolcraft. He shared that his experience with the Service Center was central to his educational journey. Tulutuluimoana contacted Brent and discovered how critical the Center was for her and her fellow service members. It is a center where conversations of mutually shared military experiences take place and are understood and appreciated.

Tulutuluimoana's education was a personal effort, with many long nights of studying while taking care of responsibilities at home. She graduated in the spring of 2023 with her associate degree in general studies, intending to return to school to study Sonography. Recognizing the invaluable support and encouragement she received from the Center and her fellow veterans was essential. They all walked beside her on this journey.
.
---
Meet Adrien
Adrien joined the Army in 2016 and rapidly became a squad leader. Time spent at Ft. Jackson and specialized training at Ft. Lee led to additional training at Ft. Campbell. His training was put to the test for the next four years with deployments in Iraq and Syria.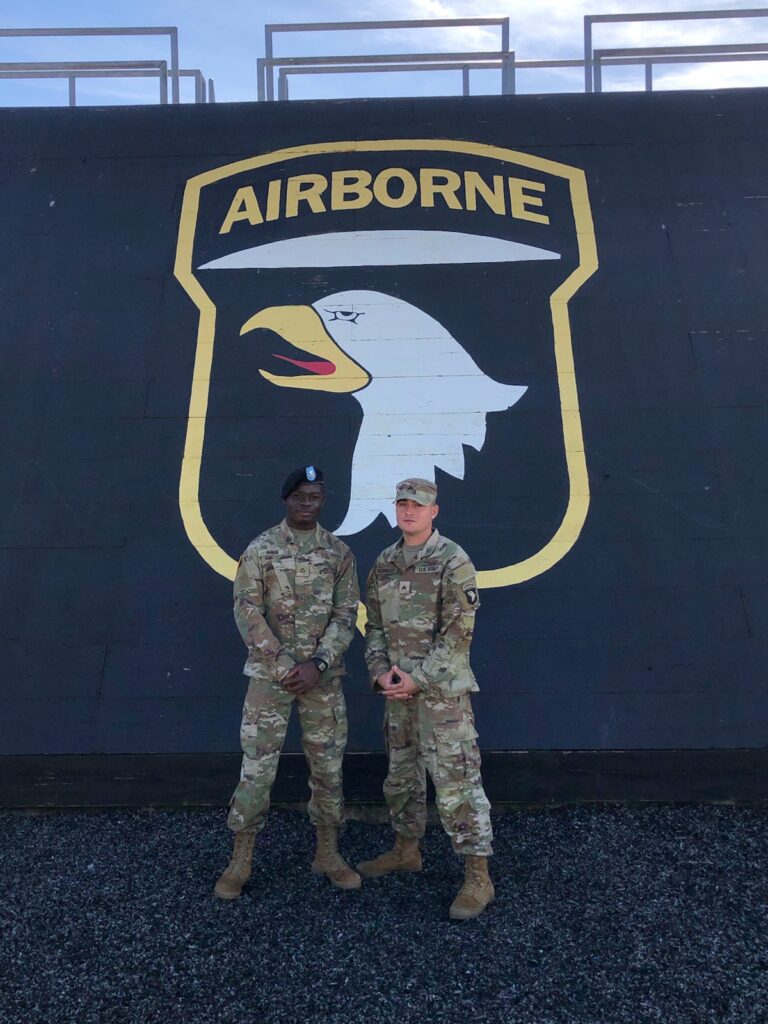 In August 2022, he transitioned out of the service with a new perspective on training and education. Previously, higher education was not a part of his plan. However, his education and training in the Military opened his eyes to the benefits of pursuing a degree.
Attending a four-year university crossed his mind, but the location and opportunity Schoolcraft College had to offer caught his attention. He learned about the Veterans Center during the admission process. Here were knowledgeable people who would expertly guide him through this transition to academic life and provide encouragement through the adjustment.
Adrien's confidence grew as he continued to engage with the Center staff. He felt genuine comfort and acceptance with fellow military people from similar backgrounds. He found a campus home. Adrian made it a habit to drop by, checking in with everyone and enjoying the coffee and snacks provided. He became an outspoken advocate for incoming students, encouraging them to explore the Center's offerings.

The Center's impact on Adrien was profound. Not only did it provide guidance, but it also fostered a sense of belonging. Various events and initiatives, like Veteran Day week, showcase how much Schoolcraft values its students. The Veteran Center transformed Adrien's journey at Schoolcraft, encouraging and empowering him to launch an exciting new career path in engineering for the auto industry.
.
---
.
Your gift will be matched dollar for dollar – so double your impact today!
Whether you're an instructor who wants to honor a current or former student veteran you've taught, a family member who wants to remember a loved one who served – every gift will help us reach the goal for the Center.
Make your gift to the Veteran & Military Services Center now!
Questions? Call the Foundation at 734-462-4455 or foundation@schoolcraft.edu
.
.