Innovative Responses to Business, Industry and Students
Even more than it does today, Schoolcraft College will serve as a regional hub to grow Michigan's talent pool and address changing workforce needs.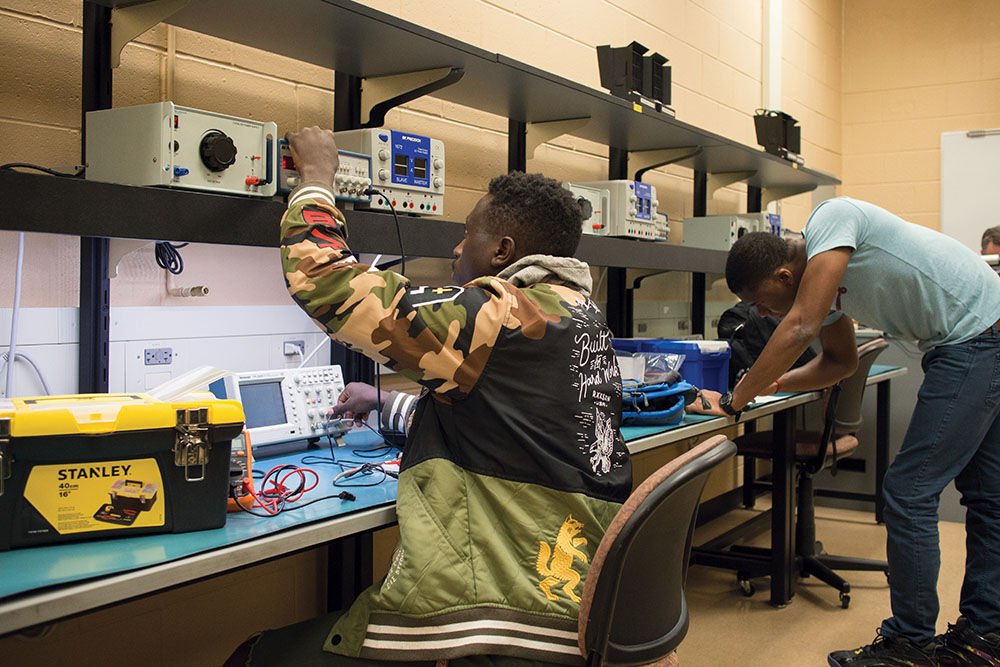 Schoolcraft will be the resource to satisfy the educational and training needs of evolving industries in areas such as manufacturing, technology, and healthcare.
"Machinist" jobs are no longer dirty jobs. The scope includes programming machinery at the forefront of innovation. Schoolcraft's traditional strength in training workers for the region leaps forward with the construction of the Schoolcraft College Manufacturing and Engineering Center.
The health care partnership developed with St. Joe's — St. Joe's Mercy Elite Sports Center, IHA St. Joe's Livonia Medical Center, and the new Schoolcraft Health Sciences Center — means that Schoolcraft students will have
access to experiential learning using state-of-the-art equipment and gain the necessary professional development and continuing education required for licensed medical professionals.