eNews 16th Edition


---
In This Edition
---
Donors Exceed Goal for Urgent Student Needs!
In November of 2020, the Foundation put out the year-end call for the community's help to replenish money spent addressing the areas of greatest need across campus during the pandemic. The year's goal was to reach $100K by December 31, so we could move strongly into 2021. Donors stepped up and exceeded that goal, raising $104,163! Thanks to individuals and organizations' generosity, there are now dollars to continue supporting needs as they arise and sustaining critical scholarships, computer and internet loan programs, and so much more.
We are so grateful to have supporters who understand a gift to the Schoolcraft Foundation not only impacts students but the broader community. Thank you for taking the time to show you care! You can make a gift to the area of greatest need at any time at schoolcraft.edu/donate
---
Diane Luoto and Auch Construction Establish New Scholarships
The Wilfred M. Luoto & Diane J. Luoto Family Endowment Fund
When Will passed in 2018, Diane wanted to honor him by establishing a family fund to help students. Being a social worker, she recognized the significant impact community colleges have on students and thought this was the perfect way to honor Will and their family while helping students for generations to come.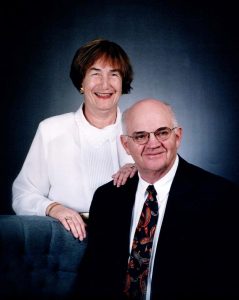 Known as "Bud" to his friends and "Will" to his colleagues, Wilfred Luoto grew up as a proud Finn in Republic, a small town in Michigan's Upper Peninsula. He earned a bachelor's from Western Michigan University and a master's degree from the University of Michigan. Will went on to be an auto-mechanics educator in Flint where he met his wife, Diane, a girl's probation officer in the schools and a proud graduate of Flint Junior College and Michigan State University.
Will took a job at Ford Motor Company, and the Luotos ended up settling in Livonia, where they raised their family. Will continued on an automotive supply career path as sales manager for 20 years at Wright Tool Company before opening his own manufacturer's representative business. Heading this company for 30 years, Will later sold this successful business to a longtime employee. Although officially retired, Will continued to consult with the business. The Luotos were also active, long-standing members of the Finnish Association of Farmington Hills.
The scholarship award is a minimum of $500 per year ($250 per semester), and students must be enrolled six (6) credits or more, have a 2.0 or higher grade point average and must be a United States citizen.
---
The AUCH Endowed Scholarship
AUCH Construction is pleased to continue its legacy of support to students who dream of pursuing career paths in the fields of skilled and construction trades. This is the college's first scholarship that includes a possible internship.

To memorialize this AUCH Construction's partnership, and to honor the past, present and future generations of men and women construction professionals, this endowed fund is designed to give perpetual support to students interested in these careers.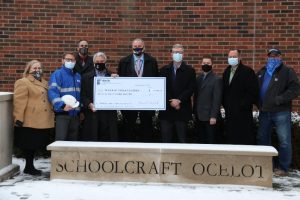 The AUCH Scholarship will provide up to $1,000 to one student per academic year enrolled in a trade certificate or associate's program related to construction and/or skilled trades, including Electronics Technology, Welding, Pre-Engineering & Engineering Technology, Computer Aided Design, and Materials Science and other construction-related programs. Criteria includes a minimum 2.5 grade point average and a minimum of six (6) credits per semester.
Additionally, recipients will have priority standing for a paid Internship related to either skilled trades or construction management at AUCH, pending application submission and interview (in coordination with Occupational Programs Employment & Internship Coordinator and/or Career Services).
---
New Blog Post! Community Colleges: An Investment Worth Making
By Dawn Dyer Magretta, CFRE

The Jay Pritzker Foundation recently pledged $100 million to the Foundation for California Community Colleges (FCCC). This investment generates over 20 years of scholarships and emergency financial aid to 34 community colleges in three regions. It is estimated to support 5,405 students annually.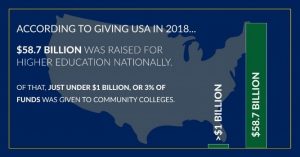 This represents the largest gift ever to a community college system.
From individuals to entire communities – community colleges make an impact. Whether a small business owner taking certificate classes or a third grader attending a summer camp, your local community college contributes to a healthy, thriving community.
Click here to read more and/or click here to view the inspired opinion piece (Opinion: Donating to community colleges changes lives) that was featured in The Detroit News.
---
Schoolcraft Alumnus Elected to Northville Township's Board of Trustees
Jason Rhines (Associate in Arts, Dec. '16,) was sworn in Nov. 20 as Township Treasurer for a four-year term.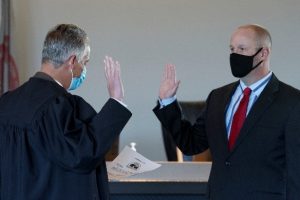 Rhines owned a small business for 25 years, a building restoration company, and is a licensed residential builder. His ability to understand a balance sheet and work with a budget as a business owner will translate well to a municipality.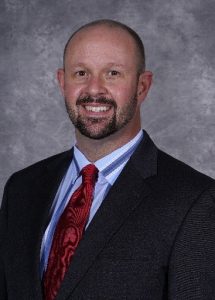 Besides graduating from Schoolcraft College, Rhines participated in the prestigious Goldman Sachs 10,000 Small Businesses entrepreneurship program in the summer of 2018 with curriculum designed by Babson College. He also served on a non-profit board, raising funds for various charities.
"Not only has Schoolcraft College prepared Jason Rhines for a highly successful career as a business owner, but also it has created a caring, involved public servant who will lead Northville Township toward an exciting future," said Township Manager Todd Mutchler.
---
Final Program of 2020 Focuses on Economic Overview and Forecast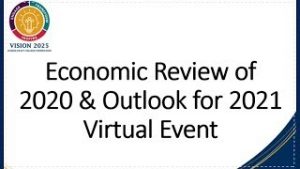 December 15 marked the conclusion of the Foundation's virtual educational programs for 2020. The topic, An Economic Review of 2020 and Forecast for 2021, featured four subject experts in a panel discussion that generated a registration list of 160. The program was moderated by Crain's Detroit Business reporter Kurt Nagl and included Jill Garvey of Huntington Bank, Phil Serra of Merrill Lynch/Bank of America, Dewey Steffen of Great Lakes Wealth, and Schoolcraft's professor of economics, Dr. Cedric Howie. Click here to watch the program recording and/or click here for the entire SCF Financial Webinars playlist.

The schedule for the 2021 virtual program agenda will be posted in our next eNewsletter or be sure to visit scf.schoolcraft.edu for new information!
---
Tribute Buttons Guide Individuals to Memorials
2020 was a year of total disruption that caused everyone to be more creative in accomplishing important tasks. Schoolcraft College lost a number of family and friends, and the Foundation was honored to find a solution to make contributions to the various Memorial Funds easier and safer. The answer was to create our tribute buttons, located on the Foundation's webpage. Anyone wishing to make a contribution can simply click on the tribute button and follow the corresponding form. Click here to visit our tribute page.



---
Vote Now for Schoolcraft as Best of the Best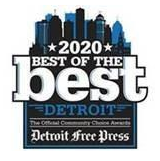 Schoolcraft College is a finalist for the Detroit Free Press Best of the Best Award for Best Local College. Go online between now and Friday, Feb. 5, to vote. Go to the category "Kids & Education" and select "Local College" from the list to vote for Schoolcraft College. You can vote once a day and must register to vote.
---
In the News
NBA 'bubble' chef Shawn Loving to helm Detroit Athletic Club dining
Crain's Detroit Business – January 12, 2021
Features alum and current chair of the culinary arts department at Schoolcraft College, Master Chef Shawn Loving, who was hired as the new executive chef of the private club in downtown Detroit effective Jan. 18, according to a Tuesday news release from the DAC. Click here to read the rest of his story.
Loving, McLean Earn League Excellence Awards
College News – January 4, 2021 (Source: Schoolcraft College)
Features Schoolcraft College's 2020 League Excellence Awards recipients – Shawn J. Loving, Certified Master Chef and Department Chair Culinary Arts, and Coley McLean, Assistant Professor, Welding – click here to read more.
Mother, Marine, focuses on future, not past mistakes as she graduates college
Dearborn Press & Guide – Dec 23, 2020 (Source: UM-Dearborn)
Features alum Fatooma Saad, who enrolled at Schoolcraft College to retake courses she struggled with as an 18 year old – click here to read her inspiring story.
New South Lyon pet salon aims to keep dogs, cats looking their best
Hometownlife.com – Dec 23, 2020 (By: David Veselenak)
Features current student Amanda Carisse, who opened up a new pet salon while carrying a full academic course load – read her story here.
---
Don't Miss Out – Get Social!
Find out the latest happenings at Schoolcraft College! We'll be sharing content that you don't want to miss. Follow us on LinkedIn, like us on Facebook and don't forget to check us out on YouTube – scroll to the bottom of this page for all our social links.
---

---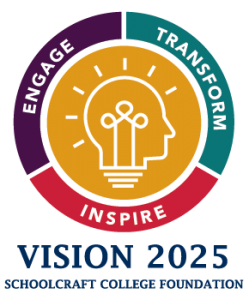 Vision 2025: The Fundraising Initiative
Vision 2025 will create life-changing opportunities for students to the rapidly changing future. With help from donors and partners, the college will transform education while engaging, inspiring, and transforming the lives of students, the community, and economy.