eNews 17th Edition


---
In This Edition
---
Scholarships – Apply Now for Fall 2021/Winter 2022
Students are encouraged to apply now for the wide variety of Schoolcraft College scholarships. Go to the links below to learn about the scholarships and aid available and to submit an application.
https://schoolcraft.edu/scholarships
For more information please visit: https://scf.schoolcraft.edu/scholarships
Remember, each scholarship set up by a donor or company has unique criteria. That means there are opportunities for students with different economic situations, family dynamics, academic programs, athletics, civic engagement, and enrollment level (full-time, part-time).
When you complete your application, answer all questions carefully and accurately, and take time to write and proof your essays. More often than not, a well-written essay that tells a meaningful story can be of value to a Selection Committee when other criteria among the candidates are competitive. Learning Support Services is available to provide you with writing assistance, so don't hesitate to seek them out and put your best application forward!
---
New Blog Post! It's a New Year, but Taxes remain an Old Concern!
By Christopher Kelly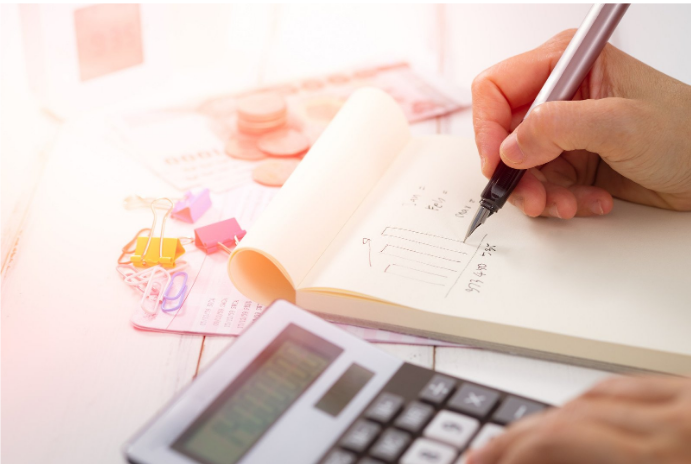 There is always speculation over what a new administration will or will not do concerning the tax code. While changes can be implemented retroactively, it is far more realistic that major changes will not go into effect until 2022. Still, every year there are minor alterations that can affect us and we need to be aware.
Along with the base standard deductions, there are additional "extra add-on" considerations that can be available for taxpayers 65 or older, as well as those with other specific issues. *As always, it is in your best interest to discuss your personal situation with your own tax advisors before taking any action. Click here to read more.
---
Virtual Programs That You Won't Want to Miss!
A Discussion on COVID-19 and the Vaccines
On Wednesday, February 24, the Schoolcraft College Foundation in conjunction with the Rotary Club of Plymouth A.M. featured Emily Somers, Ph.D. (Epidemiology, University of Michigan) and Kara Gavin (Research and Policy Media Relations Manager, University of Michigan Healthcare). This important discussion focused on understanding the pandemic and taking the fear out of the vaccines. If you missed the live virtual event it's not too late! Click here to view the chat links (additional resources), presentation slides, and the Zoom recording.
______________
The Civility Project
Long-time journalists and unlikely friends Stephen Henderson and Nolan Finley launched the Civility Project, where they show that civility IS possible, and why we should all embrace it as a way to move ourselves forward in life and in work. They also offer tips for building civility in your own life, starting now.  Please join us virtually on Thursday, March 25, for this important program.  This event is free and open to the public but registration is required.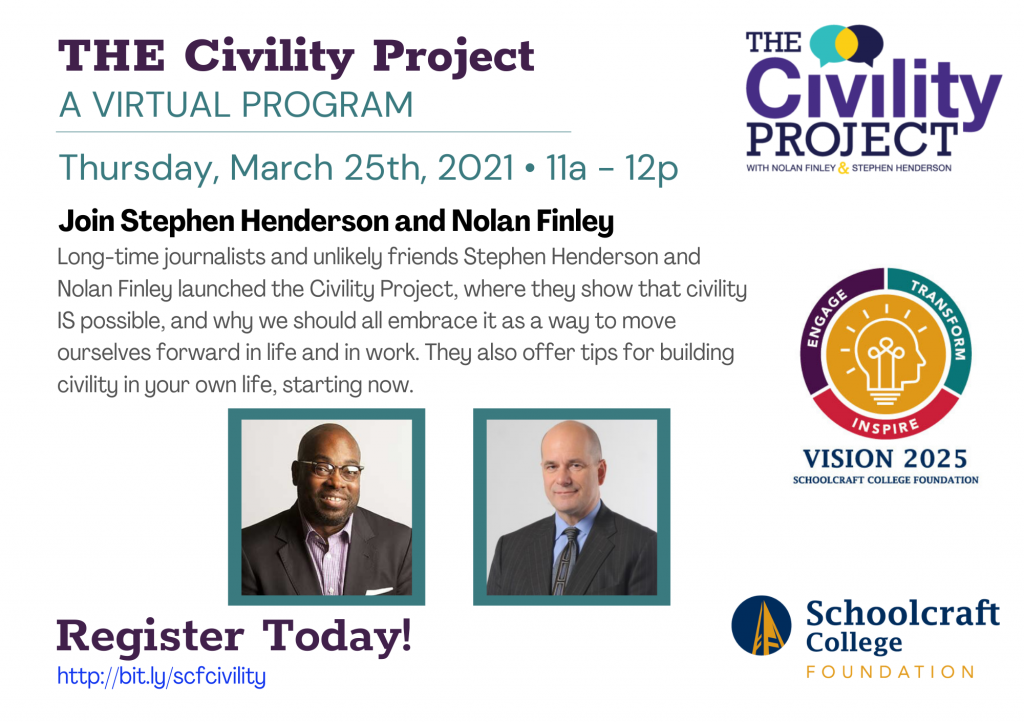 ---
STEAMzSchoolcraft: An Interactive, Real World-Based Program on March 25
A continuing focus for Schoolcraft College is to provide students with experiences they can take with them into their careers. One important initiative that does just that is STEAMzSchoolcraft: Bridging the Arts, Humanities, and Sciences.
Led by the College's Learning Support Services, Phi Theta Kappa Honor Society and Scholars Honors Program, the innovative program is just one example of how Schoolcraft Students are Reality Ready™. Students, staff, faculty and community members are invited to attend.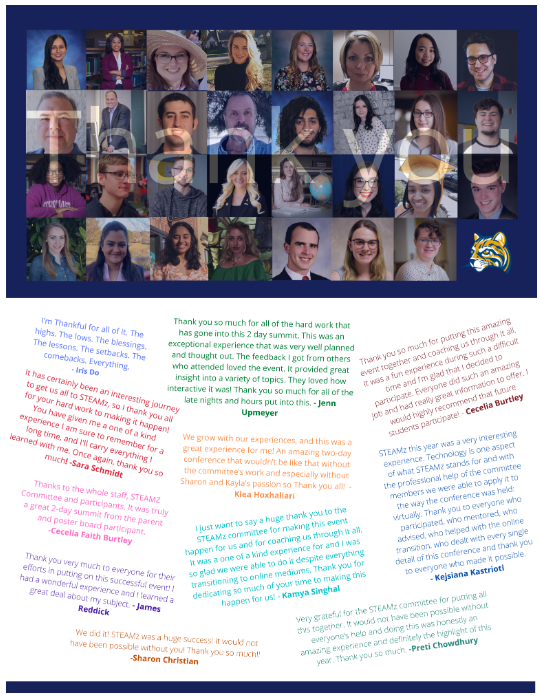 This student-led event investigates how the STEAM (Science, Technology, Engineering, Arts and Math) disciplines effectively build on one another in real-world settings to support students' academic and professional goals.
The "z" refers to Generation Z, those born between 1995 and 2010. This focus was selected because the current traditional college-age student (18-22) is a part of Gen Z.
This year's focus, "The World Reimagined," will explore the emergence of a new social and technological era and how it impacts the future of our students and communities.
"What are you most passionate about and how do you envision the world of tomorrow? What ideas do you have to shape our future? Share your ideas and passions, strengthen key leadership skills, and gain personalized mentorship from Schoolcraft faculty and staff by taking the first step and submitting a proposal to present at STEAMz 2021," said Sharon Christian, Director of Learning Support Services and Chair of the STEAMz Committee.
The STEAMz program is scheduled for Thursday, March 25, and Friday, March 26, from 3 to 6 p.m. both days and will be held in a virtual format.
Because of COVID-19, last year's event was held virtually as well with over 100 attendees, many of them finding value in the program.
Click here for registration and event information.
Click here to check out this article in the Schoolcraft Connection, the online student news page.
---
In the News
Charlevoix's Pigs Eatin' Ribs
Northern Express – February 20, 2021 (By: Eric Cox)
Features Schoolcraft College alum Chef Adam Kline on his journey to bring barbecue to northern Michigan's culinary scene. What started on a converted short school bus now is brought to consumers in a 3,000 square foot restaurant, a catering business, as well as three food trucks! – click here to read more.
Jill Biden Brings Overdue Attention to Community Colleges
RealClearEducation – February 5, 2021 (By: Dawn Dyer Magretta)
As parents, we start nagging our kids in elementary school: "You've got to go to college." Middle-school counselors push college marketing brochures into their hands. High school is a weary whirl of college admissions tests and campus tours.
Read Dawn's full article here.
Black History Month Essays
College News – (Source: Schoolcraft College)
To help celebrate Black History Month, we are sharing essays generously provided by a Schoolcraft College faculty member, an SC alumni and an SC student. Each is featured in the February issue of BLAC Magazine.
February 1, 2021 Yes, He Really Is the Professor by Cedric Howie
February 8, 2021 Coping With Reality by Tiandra Bennett
February 15, 2021 Recounting A Subtle, But Unpleasant, Experience by Nyia George
Brett Gierak Selected as Trustee of Schoolcraft College
College News – February 11, 2021 (Source: Schoolcraft College)
The Schoolcraft College Board of Trustees selected Brett Gierak as its new Trustee during a special Board meeting on Wednesday, Feb. 10. Gierak fills the vacancy created by the retirement of Gretchen Alaniz in December. The appointment begins on Wednesday, Feb. 24, 2021, and continues through December 2022. Learn more about Brett Gierak.
Schoolcraft Beer wins two Medals in Prestigious Competition
College News – January 25, 2021 (Source: Schoolcraft College)
Schoolcraft College, home to the acclaimed Brewing and Distillation Technology program, won a silver medal and a bronze medal in the 2020 U.S. Open Beer Championships. This is the only competition to include beers from professional breweries and beers from gold medal winners from the National AHA Homebrew Competition. Read full story here.
---
Don't Miss Out – Get Social!
Find out the latest happenings at Schoolcraft College! We'll be sharing content that you don't want to miss. Follow us on LinkedIn, like us on Facebook and don't forget to check us out on YouTube – scroll to the bottom of this page for all our social links.
---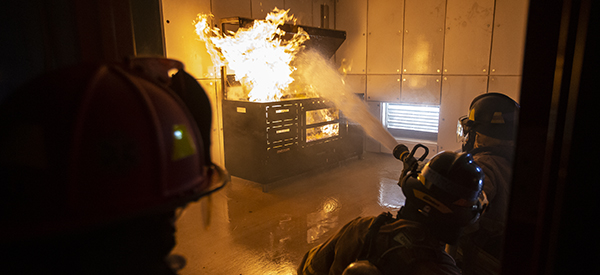 Show your support for Schoolcraft College students and programs today…
---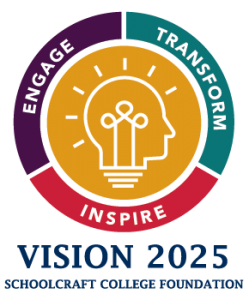 Vision 2025: The Fundraising Initiative
Vision 2025 will create life-changing opportunities for students to the rapidly changing future. With help from donors and partners, the college will transform education while engaging, inspiring, and transforming the lives of students, the community, and economy.