Girls Who Code (GWC)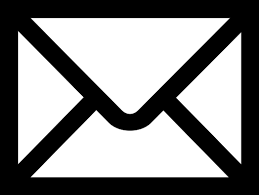 By Heddy Worden, Director of Strategic Enrollment & Girls Who Code-Schoolcraft Leader
hworden@schoolcraft.edu
Jen Mackinder, Development Operations Specialist – jmackind@schoolcraft.edu
Schoolcraft College is proud to announce that Girls Who Code is coming to campus thanks to a generous grant from MASCO and the Schoolcraft College Foundation.
Girls Who Code (GWC), a worldwide initiative founded to empower girls to pursue and succeed in the field of computer science, is available this fall for elementary, middle and high school students.
According to computerscience.org
The Bureau of Labor Statistics (BLS) projects computer science research jobs will grow 19% by 2026. Yet, women only earn 18% of computer science bachelor's degrees in the United States. Despite the high job demand, computer science remains a male-dominated field in the United States.
According to UCLA's article, Cracking the code: Why aren't more women majoring in computer science?
While women have made significant gains in many fields, including medicine, business and law, the percentage of women who receive CS degrees is the smallest across all STEM fields, according to the U.S. Department of Education.

Most dishearteningly, the percentage of CS-degree holders who were women peaked in the 1980s at 34% and has been on a downward trend ever since, even though women currently earn 57% of all undergraduate degrees.
The following charts were developed by Grand Canyon University and included in their blog An Analysis of Women in Computing written May 28, 2020.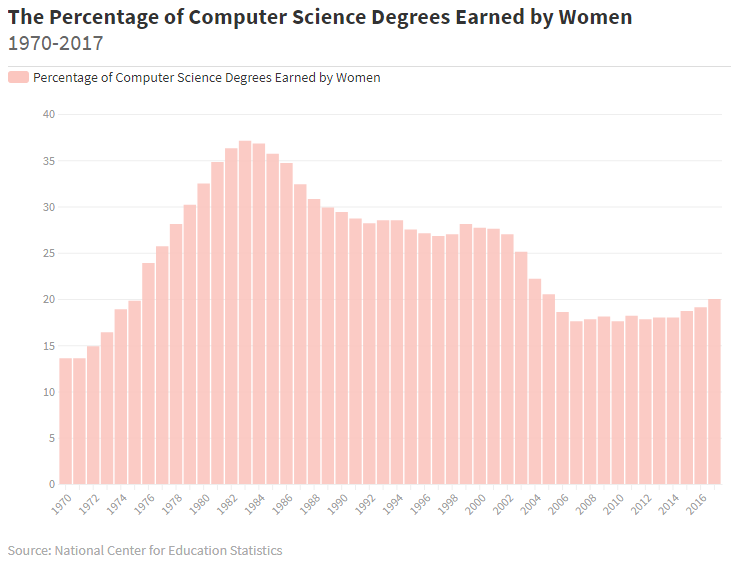 The need to introduce the next generation of women to STEM related programming, especially computer science, at a young age is imperative.
GWC will allow girls to develop coding skills in a fun and supportive environment. Each Club session will engage girls in sisterhood activities, highlight prominent female leaders in technology and enable girls to work together towards delivering a community-centered project.
No tech? No problem. The in-person sessions will be offered at two locations–our state-of-the art computer labs on the main Livonia campus and the brand-new Manufacturing & Engineering Center (MEC).
ABOUT GWC AT SCHOOLCRAFT
All sessions are FREE thanks to a generous grant from MASCO and the Schoolcraft College Foundation.
GWC Platforms:
CLUBS – 2 levels: Grades 3rd-5th*, and 6th-12th
COLLEGE LOOPS – for currently enrolled college students, ages 18+ to help build community with other women pursuing a career in technology
SUMMER IMMERSION – 2-week virtual summer programs for grades 10th-12th to learn/advance coding skills.
Clubs will be offered in 12-week sessions throughout the academic year—Fall and Winter.
IT'S NOT TOO LATE TO JOIN FOR FALL!
The web-based curriculum allows girls to review material and learn at their own pace so they can enter at any stage during the 12-week sessions. While GWC is intended and promoted for girls, boys are also welcome.