Survey reveals depth of students' financial struggle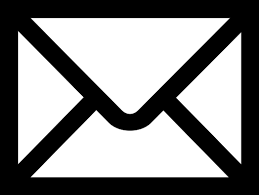 By Marty Heator, Ph.D., Schoolcraft College Dean of Students
mheator@schoolcraft.edu
Would you have trouble getting $500 in cash or credit to meet an unexpected need within the next month? For 55% of Schoolcraft College students recently surveyed, the answer is 'yes.'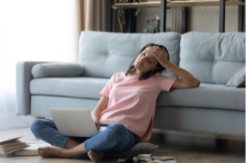 This troubling data point is from a survey on student financial wellbeing. The survey is one aspect of MI-BEST (Building Economic Stability Today), an initiative of the Michigan Community College Association's Michigan Center for Student Success. Through MI-BEST, Schoolcraft and other Michigan community colleges are learning best practices for addressing student financial wellbeing.
The survey produced other sobering data points, each one highlighting the challenges faced by today's Schoolcraft student:
74% work for pay, including 44% who work between 20-39 hours and 36% who work 40 or more hours.
74% worry about having enough money to pay for school; 27% are not sure how they are going to pay for their next semester.
52% indicated that it is important that they support their family financially while in college.
44% say that they have run out of money three or more times in the past year.
43% show signs of housing insecurity, such as struggling to pay rent or utilities, or having to move frequently.
21% show signs of very low food security, according to the USDA scale. This means skipping meals, eating less, or being limited to less nutritious food.
The Student Emergency Fund offers one-time grants of up to $500 to cover unexpected expenses that threaten to derail a student's educational progress. Students who cannot afford a computer or reliable internet can borrow a laptop and WIFI hot spot free of charge. These SCF-funded programs are made available to students through the Hinkle Student Resource Center, which itself was established through SCF philanthropy.
Hinkle is a central hub of information and resources for students in need. Most recently, Hinkle became the point of contact for Schoolcraft students and Mi-Bridges, an online portal that links Michigan residents to resources offered through the Michigan Department of Health and Human Services.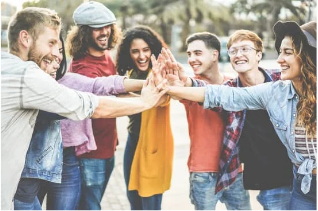 The Schoolcraft Food Pantry, provided by the Student Activities Office, is able to feed Schoolcraft families thanks to the generosity of students, faculty, staff and SCF donors. The Food Pantry has adapted to covid-19 by packing assorted food items into bags and offering curbside pickup.
SCF scholarships and grants have made it possible for countless students to start with Schoolcraft, stay in school, and graduate. The survey results are a reminder that for many students, paying tuition is just one of many financial hurdles that stand between them and educational success.