Employee Giving Campaign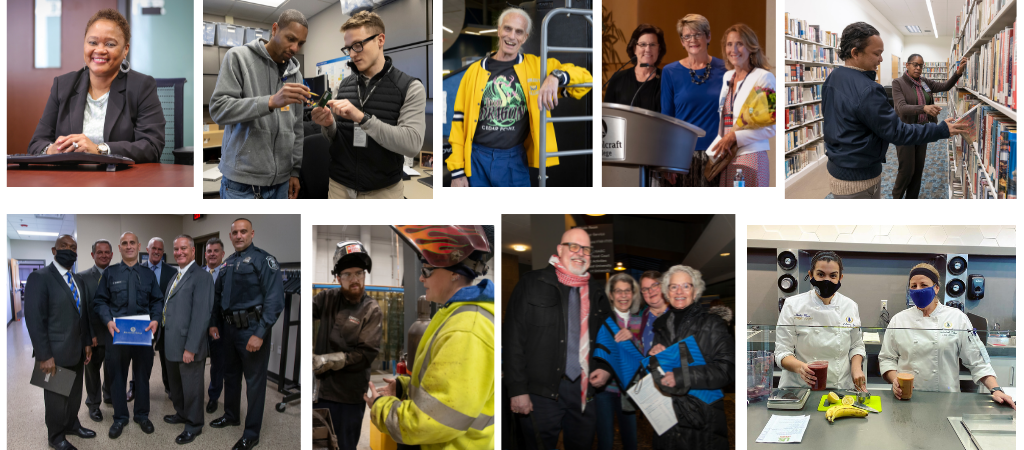 As Schoolcraft College faculty and staff, we work hard to make Schoolcraft a better place for students each day. Our community has a long history filled with generous people like you who recognize that all gifts to the Schoolcraft College Foundation make a difference, no matter the amount. Together, we support academic programs, student scholarships, Schoolcraft's greatest needs, and more.
Your participation is what strengthens Schoolcraft today—and plays an integral role in the future of our College.
A HUGE thank you to all Schoolcraft College Faculty and Staff that made a gift between Monday, April 18, and Thursday, June 30! We had prizes and surprises for those who participated, including gift cards for gas, food, and cash!
Questions? Contact Carole Booms, Director of Annual Giving and Scholarship Administration, at 734-462-4412 or foundation@schoolcraft.edu