Health Care: Meeting the Needs of the Community & Students

Thank you to those who were able to join us virtually on Thursday, July 29, 2021 from 11 a.m. – 12:00 p.m. The Schoolcraft College Foundation joined Dr. Matthew Ajluni, David Kesler, David Spivey, Dr. Deborah Vendittelli, and Dr. Glenn Cerny to give us an exclusive look at the new Livonia Medical Center (LMC) on Schoolcraft College's Main Campus and learn the impact it has on our students.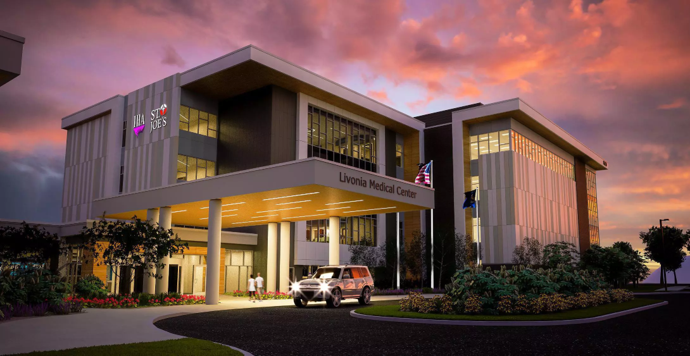 Watch the complete session below, or tap / click here to watch it on YouTube.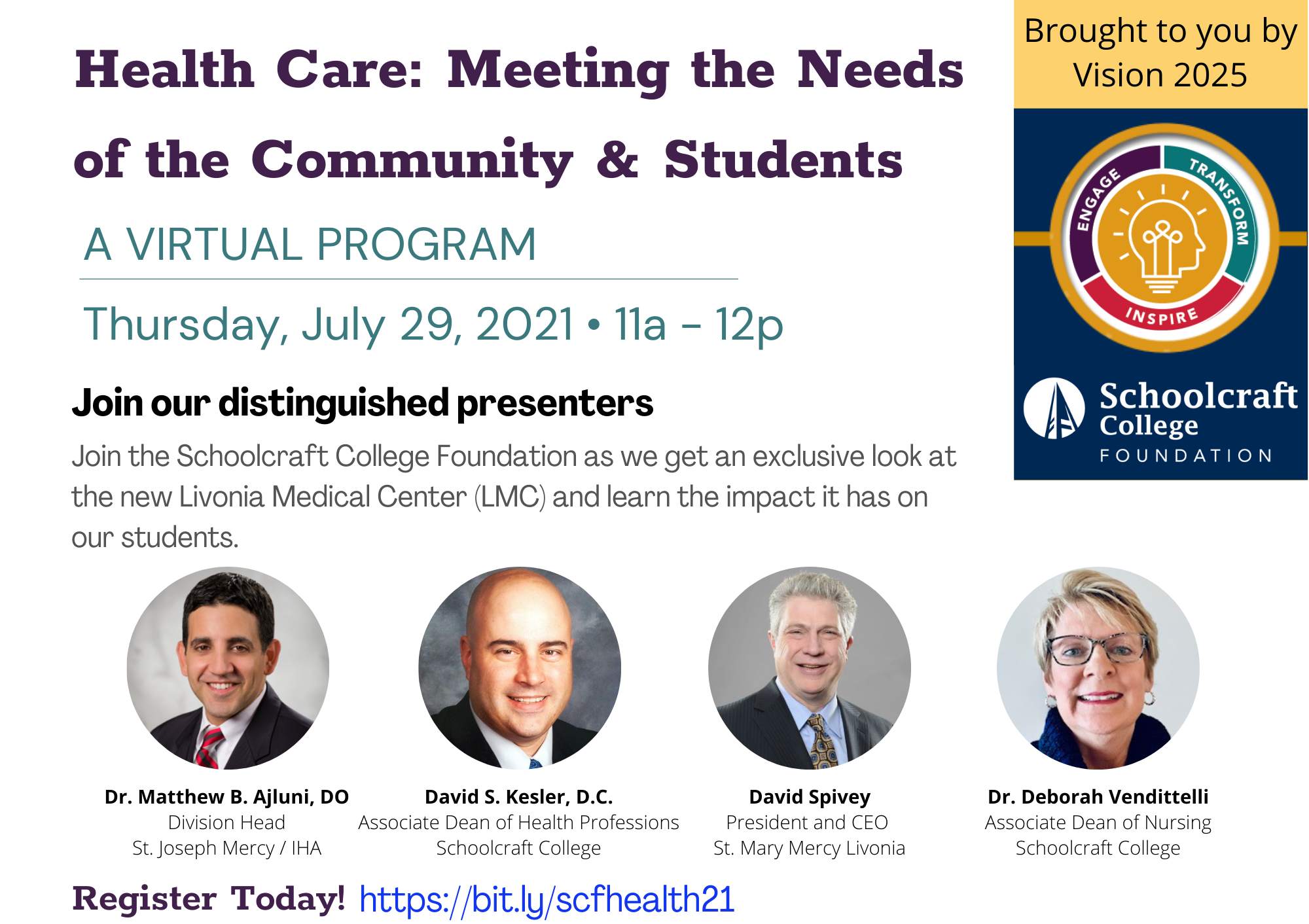 ---