Family Honors Plymouth Township Fire Chief with Memorial Scholarship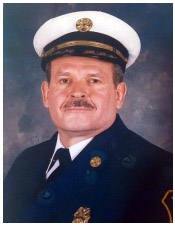 Larry F. Groth, Sr. loved his career as a fire fighter for the entire 40 years he served. He began with the City of Plymouth Department, then joined the Plymouth Township Fire Department, where he served as fire chief for more than 20 years until his retirement in 2003. His beloved wife Sandy and their family all agree that Larry lived and breathed his profession. Larry passed away on June 27, 2020 and in tribute, his dedication to duty was recognized by providing the 1936 Fire Wagon which is reserved exclusively for line of duty deaths and fire department dignitaries, to convey him to his resting place at Mount Hope Memorial Gardens.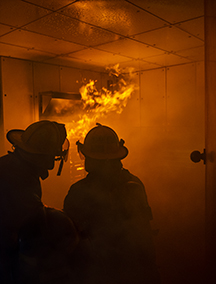 Fire Chef Groth was also very supportive of the certification and degree programs in Fire Fighting and Fire Safety at the Schoolcraft College Fire Academy. Larry was proud to hire graduates of the Schoolcraft programs and to mentor the young professionals. In tribute to an amazing and heroic man, Sandy Groth and his family have established a scholarship fund in his name. The goal of the Larry F. Groth, Sr. Memorial Scholarship is to encourage future fire fighters to prepare for a career that will bring them as much pride and satisfaction as it did Fire Chief Groth.
Contributions can be made to honor Fire Chief Groth through the Schoolcraft College Foundation.