Learning Support Services Launches DEI Student Scholars
Schoolcraft College Foundation is pleased to announce the development of a new comprehensive program with a focus on Diversity, Equity, and Inclusion (DEI). The new DEI program will be incorporated into the existing STARS (Scholars Taking off Academically and Rising to Success) leadership program led by Learning Support Services.
"I am excited to help launch and support this new program," states Marina L. Shoemaker, Foundation board member and Director of Global Diversity and Inclusion Strategies at General Motors. "It's important that students understand, engage and have an informed perspective in the DEI conversation. This program is designed to start building those skills through trained DEI Student Scholars." Shoemaker is volunteering her time and expertise to help build the program.
The program aims to create agency for students (DEI Scholars) who are passionate about educating and igniting change on issues related to DEI. DEI Scholars will engage in training and development as DEI facilitators, implement campus wide-programming, and provide leadership and learning opportunities to STARS mentees and mentors. The project funds will provide professional development opportunities and support for DEI programming, as well as scholarships for tuition, books, and fees.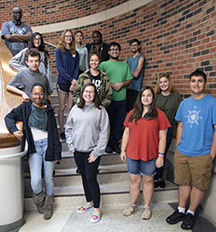 "Learning Support Services is honored to integrate the DEI Scholars into the STARS leadership program," said Melissa Schultz, Associate Dean of Retention and Student Success. "Schoolcraft College has a long-standing tradition of empowering students as leaders and educators. As a DEI Scholar, students will have the opportunity to facilitate learning for all of campus to include peers, staff, and faculty."
As a community partner, Schoolcraft College and the Foundation create life-changing opportunities for students, including transformational learning experiences and valuing diversity in students, staff, and programming. This is one of a variety of initiatives to invest in Schoolcraft students and the surrounding community.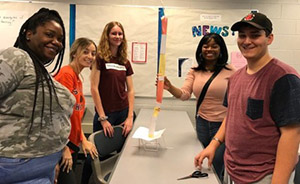 "Schoolcraft recognizes the value of a diverse campus community," said Dr. Glenn Cerny, President of Schoolcraft College. "The DEI Scholars will play an integral role in supporting these initiatives while also providing feedback on how the College can address any observed inequities."
We're excited about incorporating this new program on campus and look forward to the impact it will have on our campus and surrounding communities.  For more information about STARS, call Sharon Christian at 734.462.7616 or email schristi@schoolcraft.edu.
STARS Application – Diversity, Equity & Inclusion Scholar
STARS Application – Mentee
STARS Application – Mentor