Make a Difference Today!

Elizabeth overcame the odds to graduate. Please honor her journey by investing a few minutes in reading her story and recognizing the power you have to change lives. Give Now.
Elizabeth's Transformation
I was raised by my grandmother due to my mother's severe mental health and substance abuse struggles, while my father was incarcerated for 12 years. School had always been my sanctuary from a messy home life. I found solace in the order and expectations from my teachers and always felt a deep sense of accomplishment in my academic achievements. I was offered a full scholarship to John Hopkin's University of Talented Youth. Unfortunately, I could not attend due to my deteriorating mental health, something I will regret for the rest of my life.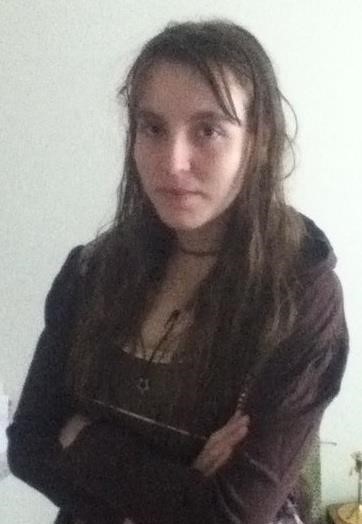 To distance myself from my mother, I moved to my aunt's in Michigan when I was 16, but it was more toxic than home. My intent after high school was to go straight to college. My situation got worse, and I was homeless at 17. I graduated from high school but remained homeless and celebrated my 19th birthday at a shelter. My grandmother suffered a massive stroke and died, leaving me effectively alone. I reached an all-time low and could not meet my own basic needs, leaving me sick and starving.
I thought I would die before the age of 20, so the thought of school and a career seemed laughably beyond my reach. After all, I couldn't even afford to eat off the dollar menu at a fast-food restaurant; how would I go to school, let alone succeed?
Years later, I found myself in a better living situation and, through hard work, slowly started improving my mental health. My boyfriend, who I am blessed to be with to this day, encouraged me to try going back to school. I dismissed his encouragement – I was 25, had no idea what to do with my life, and was terrified of failing. My financial situation was only slightly better, but the desire to do more, be more, nagged at me. After allowing myself to think that I could succeed, I decided to try. Worst case scenario: it didn't work, and I was back to square one, but at least I could say I tried.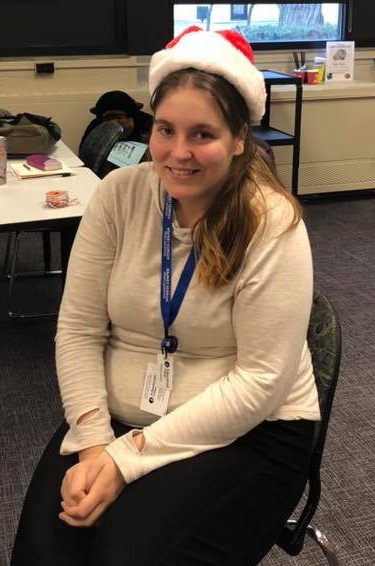 I found Schoolcraft College where I was a Phi Theta Kappa honors fraternity member and worked as a peer tutor/office assistant at the Radcliff Center. On May 2, 2021, I graduated and will be pursuing my bachelor's degree. Education is one thing that has always inspired me. Since coming to Schoolcraft, I am reminded of what doors can be opened simply by showing up and saying "Yes!".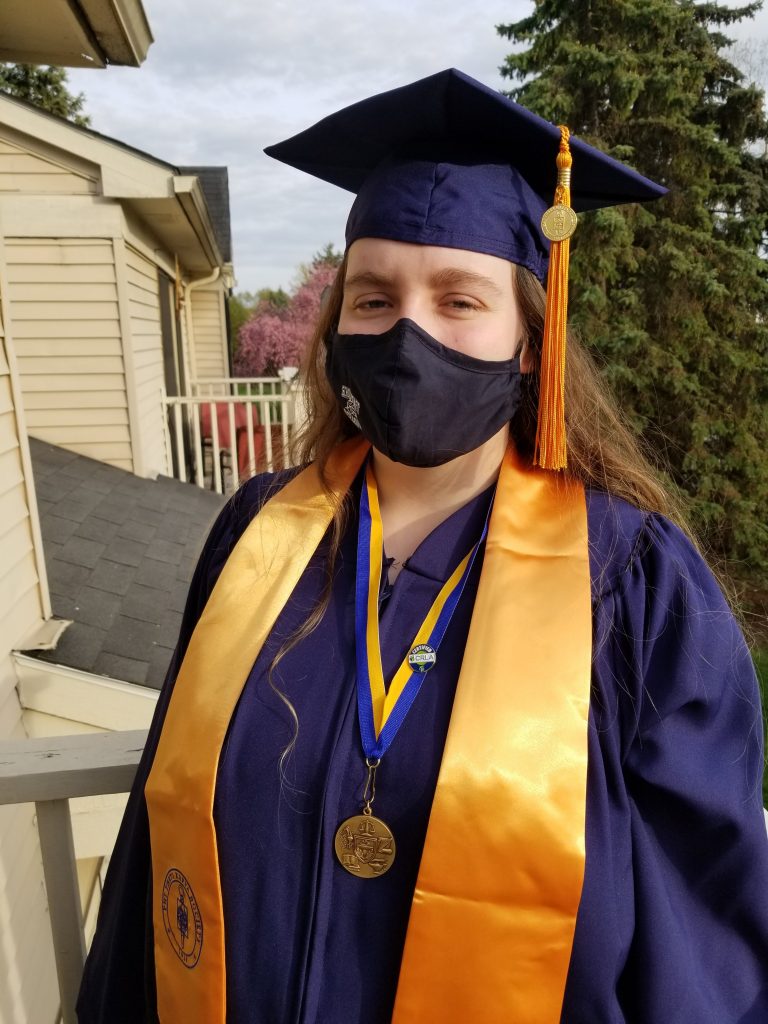 The community I found at Schoolcraft College exceeded anything I dared hope for. I would not be where I am today if not for the professors, staff, students, and donors, such as yourselves, who dared to believe in me when I could not believe in myself. Thank you from the bottom of my heart for supporting Schoolcraft!
.
.
.
.
---