eNews 15th Edition


---
In This Edition
---
Foundation Matching Gift Partners challenge YOU to give NOW!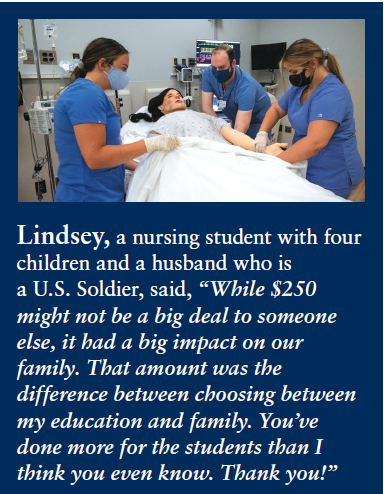 Each year Schoolcraft is fortunate to have event sponsors who generously make activities like our golf outing and the Culinary Extravaganza possible. These annual events raise more than $130,000 each year, directly impacting our programs, scholarships, and support services for students during these very uncertain times.
The companies listed below have challenged Schoolcraft to raise $10,000! Make an online gift to the Greatest Needs Fund of any amount from today to Giving Tuesday (December 1), andyou'll be doing twice as much good. If you help us raise $10,000, we'll receive $10,000 for our Greatest Needs Fund! It's an exciting challenge, and we need you to join us and make your gift now at schoolcraft.edu/donate (remember to select where need is greatest).
Join us on Facebook and LinkedIn to watch for updates and new online giving challenges before the end of the year. Search for Schoolcraft College Foundation to join and follow our pages.
Thank You to the following companies who have stepped up to make this challenge possible! If you would like to become a Matching Gift Partner, contact Carole Booms at 734-462-4412 or cbooms@schoolcraft.edu.
Thank YOU to our newest members!
---
Ron Randall Continues to Impact the Students of Schoolcraft College!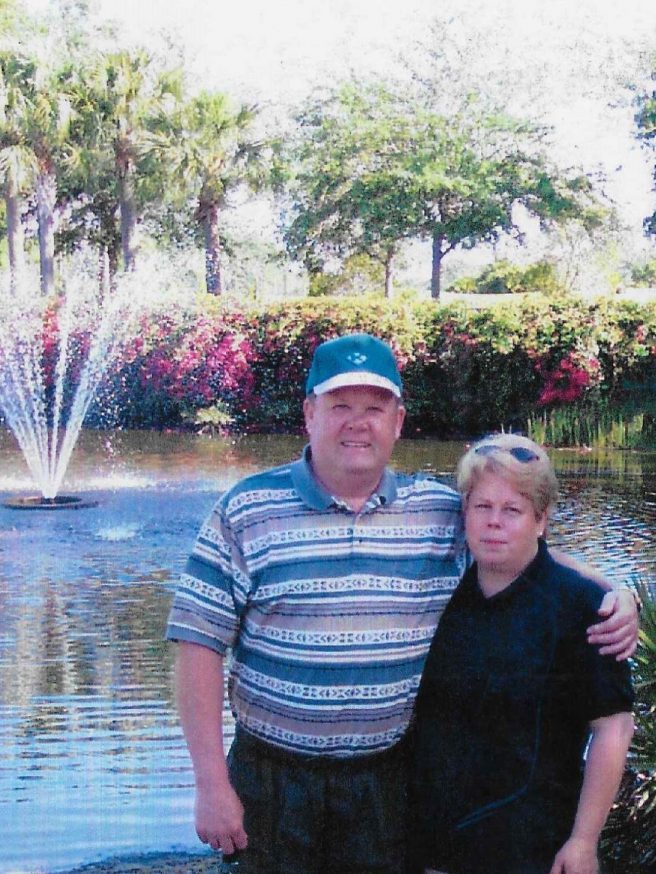 Ron Randall was known for his quick wit, dedication, and generosity. For over 30 years Ron shared these qualities with the faculty and staff, but most of all the students of Schoolcraft College. Ron passed on May 19, 2019, and at first, it seemed as if students lost their greatest champion. Little did anyone know that Ron's support could continue on, and with the same enthusiasm.
Dedication to hard work, education, and accomplishment are the traits Ron and his beloved wife, Sally, instilled in their family. Sally recently shared that Schoolcraft College has always been considered part of the Randall family because of Ron, so when the time came to create a tribute to Ron, it seemed only fitting to include the college.
Sally and the Randall family have created the Ronald E. Randall Memorial Scholarship Fund to support and motivate dedicated students in their second year of study to complete their education and achieve their goals. Click here to make a donation in memory of Ron.
Tribute gifts are a great way to honor or memorialize a loved one, colleague, friend, or recognize a special occasion like a birthday or holiday. To learn more about Tribute gifts and Memorial Funds visit our Tribute Gifts page today or call the Foundation at 734.462.4455.
---
Economic Review & 2021 Outlook
We all know that 2020 has been, well . . . challenging!
With that said, the Foundation is hosting a look at this year and the outlook for 2021. Please join us on December 15, from 9 a.m. to 10:30 a.m., the Foundation will host an interactive panel discussion moderated by Crain's Detroit reporter Kurt Nagl
Click here for more information and registration.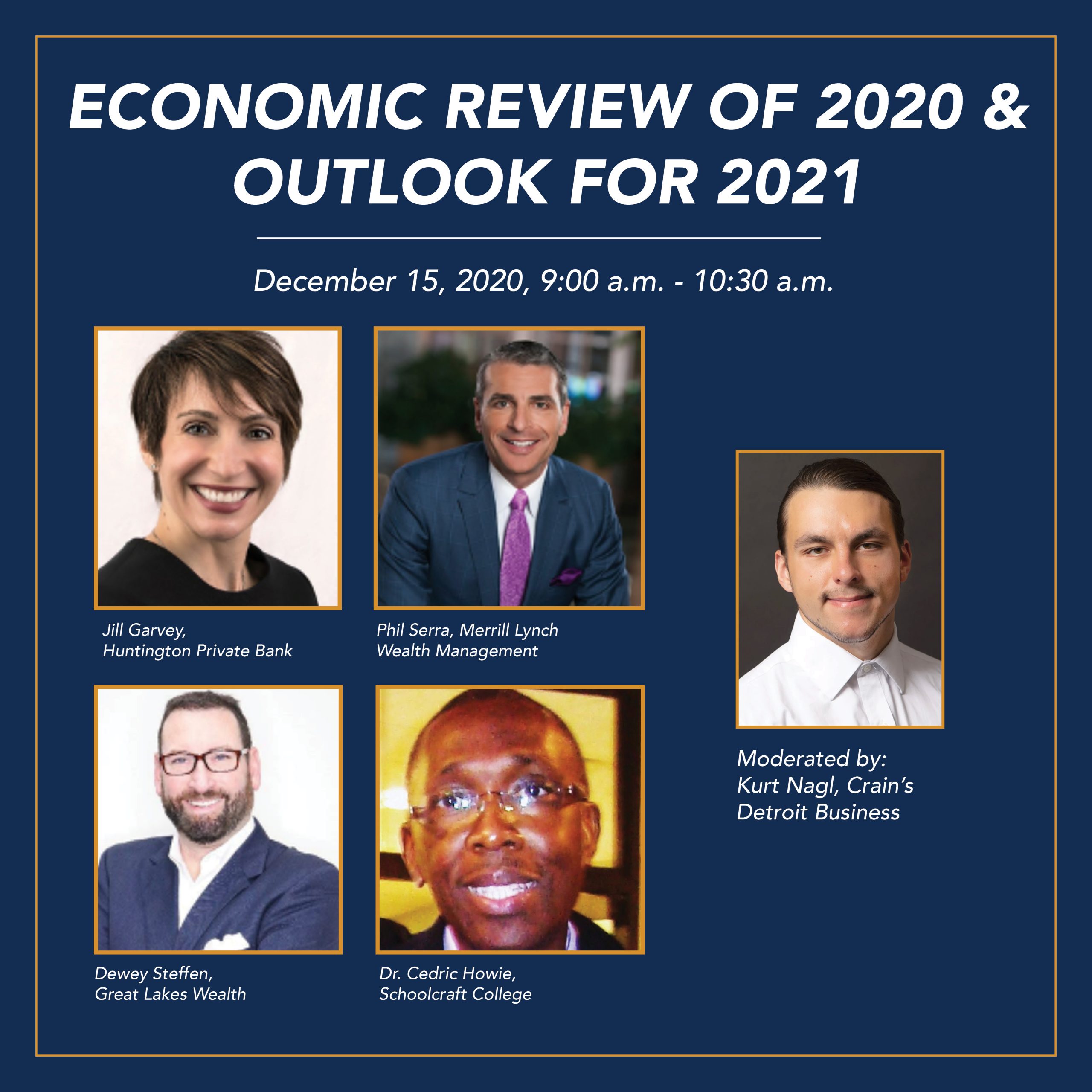 ---
Reality Ready – 2019-20 President's Report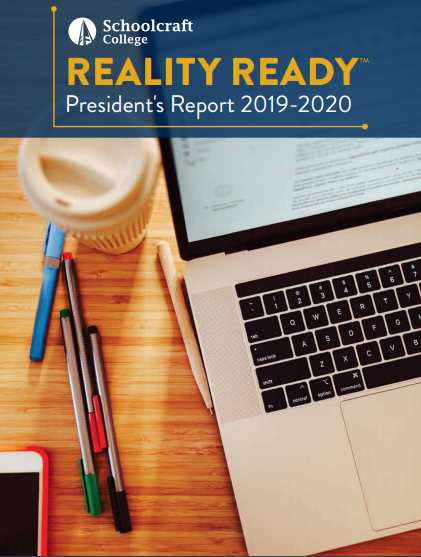 The past year has been one of incredible and unforeseen challenges at Schoolcraft College. Like any other entity, we were impacted greatly by the terrible effects of the coronavirus pandemic. Despite all the issues, our focus remained squarely on graduating as many of our students as possible on time and safely. Learn how Schoolcraft College is giving students a Reality Ready experience. To read the 2019-2020 President's report click here. To view our archive of publications click here.
…..
…..
…..
---
Charitable Giving in 2020 under the CARES Act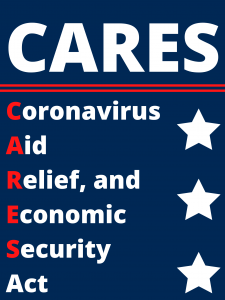 On March 27, the Coronavirus Aid Relief and Economic Security Act (CARES Act) was signed into law. The purpose of the CARES Act was to motivate donors to increase their charitable giving to assist in the battle against COVID-19. The highlights of this Act are:
The Tax Cut and Jobs Act (TCJA) had limited the number of individual donors who could itemize on their tax filings and also capped the charitable income tax deduction, generated by a cash gift to a public charity, at 60% of the individual donor's Adjusted Gross Income (AGI). The CARES Act returns the charitable income tax deduction to 100% of the individual donor's AGI. The contribution must be made to a pubic 501(c)(3) charitable organization, but still excludes contributions to donor funds.
For individual donors who still cannot itemize deductions in their tax filings, the CARES Act provides an "above-the-line" deduction for charitable gifts of cash, of up to $300. Individuals who are not itemizing on their 2020 tax filings can make the gift and claim this deduction.
Corporations can also benefit from the CARES Act incentives. For contributions of cash to 501(c)(3) public charities corporation are now able to deduct up to 25% of taxable income, which is an increase of 10%.
Additionally, the existing "Carry-over" rules are still applicable; if a 2020 charitable gift exceeds the AGI deduction limits, the donor may carry over the excess for up to 5 subsequent taxable years. While this temporary tax benefit applies to cash gift to public charities only, contributions made to supporting organizations and donor funds will still generate charitable income tax deductions based upon 60% of the donor's AGI for cash gifts, and up to 30% of AGI on gifts of appreciated assets.
The CARES Act does not make any changes to the Charitable IRA Provision, also known as a QCD or Qualified Charitable Distribution. Donors who are 70 ½ or above are still able to contribute up to $100,000 directly to a qualified 501(c)(3) charity from their IRA assets, rather than taking their income taxable Required Minimum Distribution, or RMD. There is, however, potential for those over 59 ½ (up to the minimum age of 70 ½). Since the CARES Act enables donors to deduct 100% of their AGI for charitable contributions of cash, making a cash contribution from their IRA may completely offset the tax liability from the distribution by taking a charitable income tax deduction in an amount up to 100% of their AGI for the taxable year. [This is a highly complex calculation and should not be considered without the advice of the donor's own tax advisor.]
*This information is strictly for educational discussion only and should not be considered legal or tax advice. The Schoolcraft College Foundation recommends that everyone seek legal counsel, tax and financial advisor before taking action based upon this information.
---
Alumni Spotlight:
Sink or Swim
By Madison Ling, Managing Editor, Schoolcraft Connection

Schoolcraft Alum Nick Mannisto defied the odds and launched a food truck!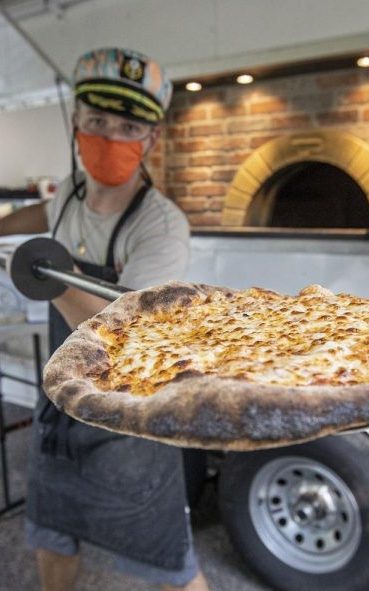 It was in the dog days of August that 27-year-old alumnus, Nick Mannisto, found himself caught between the devil and the deep blue sea. The COVID-19 pandemic was at its climax, small businesses were shackled by the necessary, and albeit crippling, restrictions to keep both customers and owners safe. Like others, Mannisto was launching a business of his own: "Captain's Wood Fired Pies" – a food truck meant to travel the country, providing pies patiently baked at a lower temperature and topped with homegrown veggies.
As he came face to face with a major obstacle, Mannisto had to make a fight or flight decision — should he wait or should he set sail and brave the choppy waters of the pandemic? The fondly coined "Captain" of the portable pizzeria chose the latter and come hell or high water, he was determined to make it a success.
"Many people asked why I would want to start a business during COVID-19, when everyone is struggling financially, and people can't be in public," Mannisto said. "However, I believe that this was a better option because it allowed for a takeout option and prevented large gatherings. The pandemic shouldn't stop me or anyone else from following their dreams."
Humble beginnings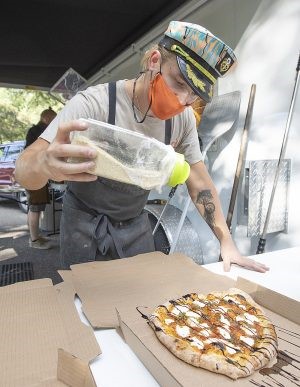 As every master of their field knows, it all begins somewhere and for Mannisto this was at an Eagle Scout meeting he had at the age of 15. The young and undiscovered culinarian had his heart set on becoming a weatherman, but soon found another avenue when he blew fellow scouts out of a culinary competition with a Dutch Chicken, that according to him, is still raved about to this day. Soon enough, Mannisto found himself at Howell High School where he worked at the famed "Highlander Café." It was at this school steppingstone that the culinarian made his bones, arranging game dinners, catering and even participating in state competitions.
"Thanks to my experience in high school, I was able to find and tour Schoolcraft," Mannisto explained. "It was the place to be if you wanted to go into the culinary arts and I knew since grade 9, when I saw one of the chefs doing a demonstration that I wanted to go there."
Learning from the best
Thus, the early landlubber set out on foot to earn his degree and begin forging the road less traveled. During his time at Schoolcraft, Mannisto had the pleasure of learning life skills by working alongside Banquet and Catering Food Services Executive Chef Aaron Cook, several national Certified Master Chefs and participating in popular events at the College like the Culinary Extravaganza. Each chef and each experience allowed him to bring his skills and knowledge to the kitchen table with a new lesson to be learned each time.
"All of the chefs at Schoolcraft had their own expertise, their own way of teaching and their own advice for me. However, if I had to recognize anybody, it would be Chefs Marcus, Loving and Gabriel for their dedication to their craft and their students," Mannisto continued.
The alumnus completed his degree in 2015 and strives to one day become a James Beard nominee similar to fellow culinarian and Selden Standard pastry chef, Lena Sareini, whom he knew as a Sous Chef under Chef Joe Decker. In addition to his admiration for Sareini, the alumnus offers the highest of commendations to past classmate, Rachel Barnett, for her work in continuing education in Italy.
Paying it forward
Much like these other talented chefs, Mannisto has his own dreams to chase, including a business that supports urban farming, offers education to other aspiring alumni and making pies that gives back to the community it feeds. He expands on these ideas by explaining the following goals he set forth for "Captain's Wood Fired Pies."
"I already own a plot of gardening land in Lansing that my girlfriend and I tend. Our hope is to purchase another plot in Howell closer to home. In addition to growing our own produce, we also purchase from fellow farmers to support them and because their products often keep for much longer and are overall cheaper. I want to strengthen the connection that comes from picking a vegetable, placing it on a pie, cooking it and consuming it for my customers. There's nothing like that experience. In time, I hope to expand the menu to all wood fire cooked food, including coffee, steak and pasta. Hopefully, we can manage this on the truck, but it is a definite possibility for a future brick and mortar restaurant."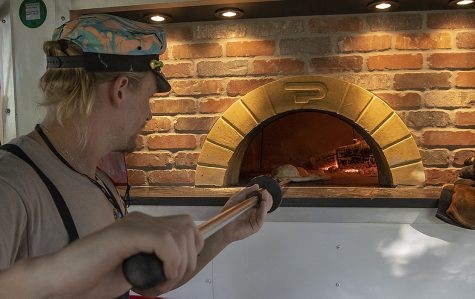 So, it goes, Mannisto drives all around Michigan paying it forward and developing his earthy-themed trailer to various locations such as music festivals, farmers' markets, subdivisions and more.
Wherever the mobile pizzeria docks, Mannisto, his parents and his crew of team members – Anthony DeChavez, Jacob Hanson and Paula Woods – all ensure that customers see their food being cut and cooked in front of their eyes to develop the produce-consumption bond.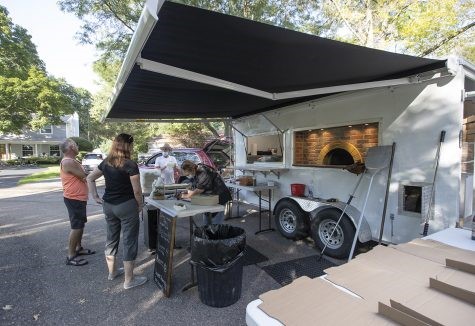 Mannisto facilitates this by offering a plethora of pizza, ranging from Korean BBQ to a Cuban style pie. Currently, this menu changes each week as the alumnus does not have a concrete viewing menu for the average 100 customers he serves per day. Although the alumnus has some improvements to make, Mannisto still strives to give back to his alma mater's café, to donate funds toward training therapy dogs like those that assisted a dear friend who passed from colon cancer a few years prior to the start of his journey and to assist in natural disaster relief efforts.
"We also participate in the Rainbow Connection and Fleece and Thank You as well. Our hope is to pay it forward as the business takes off," Mannisto said. "The best way for us to do that and share our future events is through social media. This is part of the best advice I can offer, establish a connection online and second, never stop learning and following your authentic purpose."
For more information on "Captain's Wood Fired Pies" and to find their latest event schedule, follow Nick Mannisto on Facebook at @CaptainsPies, on Instagram at @Captains_Pies.
---
Check out the New Schoolcraft College Foundation Blog

The Schoolcraft College Foundation recently launched a blog called Engage. Transform. Inspire. This blog will feature thoughts, trends and information on the future of work, education and community investment. The first post, entitled New President Previews Priorities, takes a look at President Glenn Cerny's vision of Schoolcraft as we move into the future. It also features a recording of the Meet the President event that took place in September.
Stay tuned for future posts from the Foundation team as well as thought leaders from Schoolcraft's campus' and across the community.
---
Follow the Foundation on LinkedIn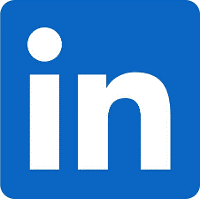 You may be following us on Facebook, but we're creating and sharing new content you won't want to miss on LinkedIn as well.
"Like" us on Facebook and "Follow" the Schoolcraft College Foundation today!
…..
---

---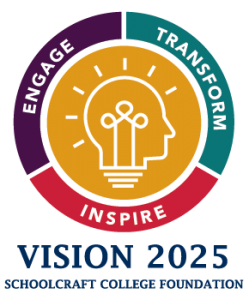 Vision 2025: The Fundraising Initiative
Vision 2025 will create life-changing opportunities for students to the rapidly changing future. With help from donors and partners, the college will transform education while engaging, inspiring, and transforming the lives of students, the community, and economy.