eNews 19th Edition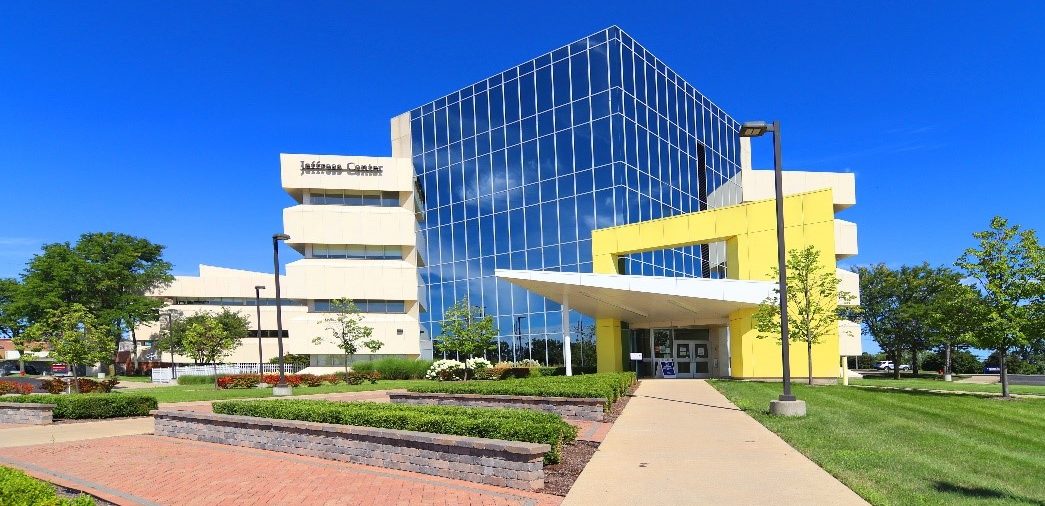 ---
In This Edition
---
Your Donation at Work
When students thank the Schoolcraft College Foundation, it's proof that YOUR annual donations make an impact on the lives of students. Lisa recently posted this on LinkedIn, and we are excited to share her message with you.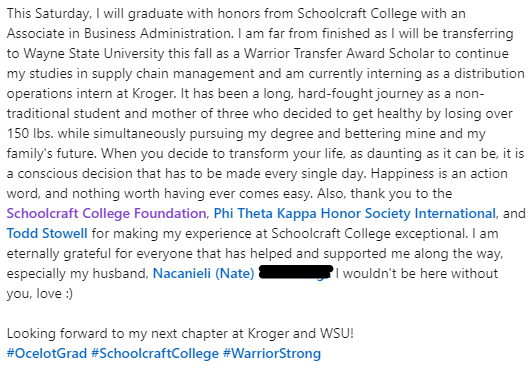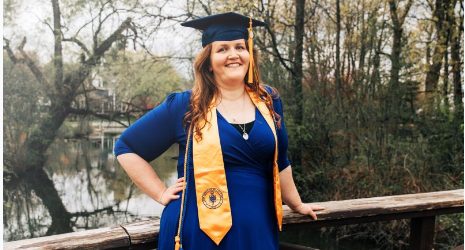 You can help more students like Lisa achieve their educational goals by making your gift during our Spring Appeal for the Areas of Most Need before June 30.
---
Still Need for Philanthropic Support even with new State Programs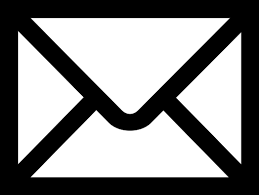 By Dawn Dyer Magretta, CFRE
dmagretta@schoolcraft.edu
Many community college donors wonder what happens to scholarships when state-funded programs like Future for Frontliners and MI Reconnect offer 'free community college.'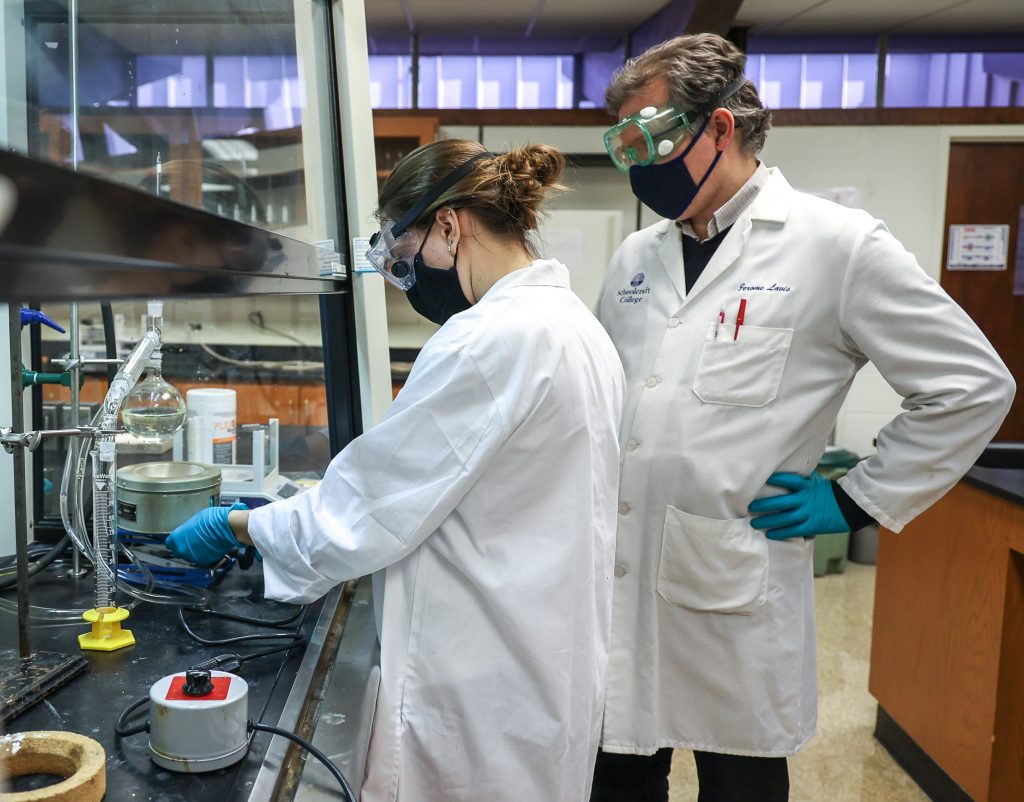 The short answer is that there remains a need for student scholarships and student supports even with these opportunities.
These programs are excellent opportunities that assist in education attainment. But, they are not available for all students seeking an education. For instance, Future for Frontliners announced in September 2020, is open to Michigan residents that worked in an essential industry, at least part-time, for 11 of the 13 weeks the State had a stay–at–home order.
Applicants must also have not previously earned a college degree and not be in default on a federal student loan.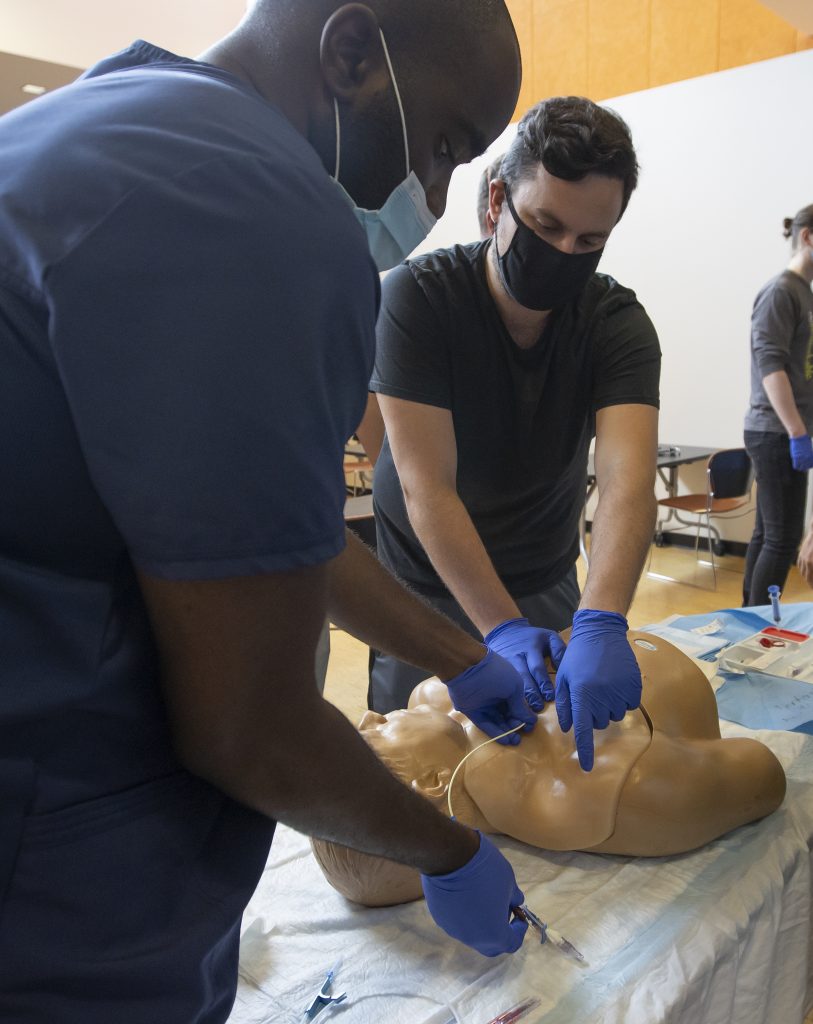 In February, Governor Whitmer announced Michigan Reconnect, a $30-Million program offering free tuition and fees for residents ages 25 and older. As noted in Bridge Michigan, one in five residents who otherwise meet the program requirements, community college still won't be free. For example, one caveat of Michigan Reconnect is residents can only attend the campus within their community college district, the geographic region that pays property tax toward one of the State's 28 community colleges.
Don't get me wrong, programs like Future for Frontliners and Michigan Reconnect are important and badly needed! For example, at Schoolcraft, these programs have helped over 2,300 students have the opportunity to obtain their educational goals. Those students, however, may still be in need of money for books, computers, child-care, and other necessities.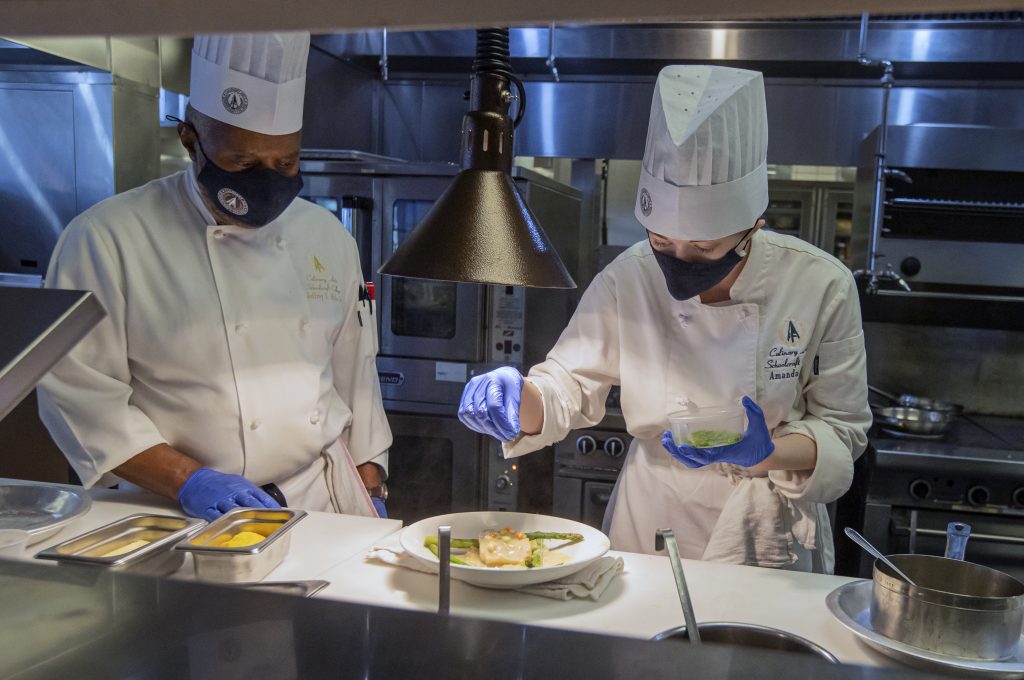 So, what about the role of philanthropy? Alternative funding sources are crucial to helping close the gaps for students who don't meet state and federal programs' criteria. Many students are just above the minimum income required to qualify for federal financial aid. They may not meet the requirements for special programs like Michigan Reconnect or Future for Frontliners. Scholarships remain an essential resource to these students.
Community colleges have realized the impact philanthropy can have on programs, new initiatives, and many more areas to drive student success and be an important resource to the communities they serve. To effectively educate and train the next generation, it is vital to invest in community colleges' future. They are often the backbone of a community and an economic driver of educating the current and future workforce.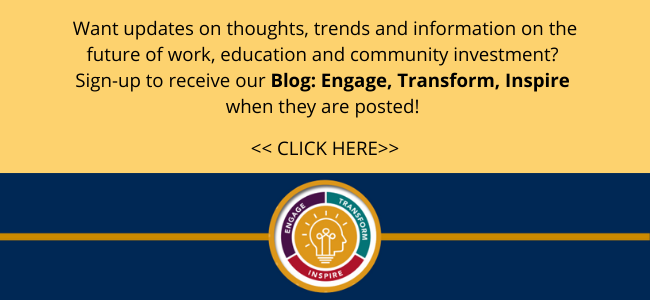 ---
Schoolcraft Bands Together to Lend Students a Hand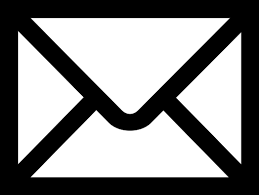 By Dawn Dyer Magretta, CFRE
dmagretta@schoolcraft.edu
Not many expected the pandemic would have such a significant impact in enrollment for 2020-2021.   At that point, the education landscape had changed considerably.  Two-year institutions across the nation lost a total of 540,000 students over the past year (10% decrease).  Schoolcraft was no different.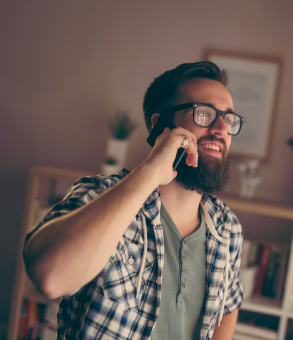 In spring 2020, Schoolcraft College knew students could use a helping hand. As the list of students putting their education on pause grew, staff was left wondering what they could do next.
"We thought at the very least we could reach out to lend some encouragement and support," said Dean of New Student Experiences, Stacey Stover. "What we didn't realize is how this would allow us to help out students in situations we didn't even know about."
What started off as a few check-in calls quickly grew into a campus wide effort. As spring 2021 approaches, plans are already set in place to continue the calls – a full year since they first began.
With encouragements from the college's president, Schoolcraft faculty and staff were asked to sign up for slots to call students to check-in or just say "hey, you've got this."
In total, 94 faculty and staff members, including colleagues here at the Foundation, signed up. Many going beyond their first round of 25 calls, to reach a whopping 3,400 students and counting.
"An effort like this reminds everyone why we're here," said Stover. "And why we do what we do for our students."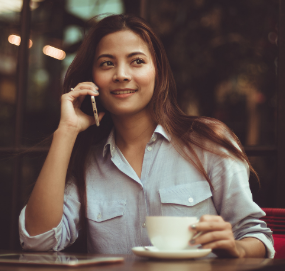 As calls continued, the College was able to learn how students were fairing in the middle of an unprecedented experience. They discovered students who were in need of assistance, or on the brink of pausing their education, and were able to connect them to the resources needed to stay in school.
In some cases, students were connected with the school's student relations department and eligible for a refund that helped them complete the semester. "Schoolcraft College is committed to the success of its students," said Stover. "Students at risk of not returning means we didn't achieve our goal. To us, that is unacceptable. So, I think these calls and this program will stick – even after the pandemic."
---
Co-Chairs Announced for Vision 2025
The Schoolcraft College Foundation is pleased to announce two key community leaders and members of its Board of Governors as the co-chairs for Vision 2025: John Walsh and Marina Shoemaker. In their roles, they will lead the college's first comprehensive fundraising campaign.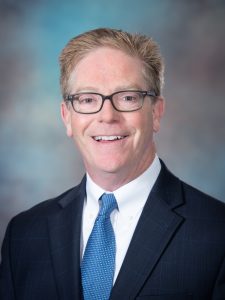 Walsh is President and CEO of the Michigan Manufacturers Association. He previously served as President of the Downtown Detroit Partnership and State Budget Director for Michigan, Director of Strategic Policy for Governor Rick Snyder, and three terms in the Michigan House of Representatives.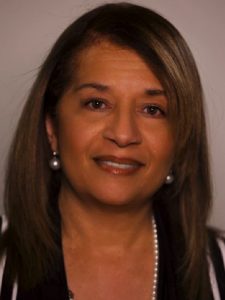 Shoemaker is the Director of Global Diversity and Inclusion Strategies for General Motors. She previously held various executive roles at GM, including National Director, Dealer Development and National Director, Women's Retail Network. Marina has also lent her expertise to help incorporate a new Diversity, Equity, and Inclusion (DEI) into Schoolcraft's second year of the STARS (Scholars Taking Off Academically & Rising to Success) leadership program.
"With a goal of raising $10 million by 2025, leadership is critical to Vision 2025's success," states Dawn Dyer Magretta, executive director of the Schoolcraft College Foundation. "We are honored that John and Marina have stepped into the co-chair roles. Together with other volunteer members, faculty, staff, and so many generous donors, we will have a significant, lasting impact on the college."
Vision 2025 will create life-changing opportunities for students facing a rapidly changing future. With help from donors and partners, the college will transform education while engaging, inspiring, and transforming the lives of students, the community, and the economy.
Please tap here for more information about the Schoolcraft College Foundation.
Please tap here for more information about Vision 2025.
---
Saint Joseph Mercy Health System and IHA Livonia Medical Center opens on Schoolcraft College campus
Site will include Ambulatory Surgery Center for outpatient procedures
At this new, state-of-the-art location, St. Joe's and IHA are bringing together leading health care providers and services to offer a continuum of care under one roof to Livonia and the surrounding communities. It also provides new opportunities for Schoolcraft students.
"The Livonia Medical Center, positioned right in the middle of our southeast Michigan region, will bring IHA physicians closer to this community, providing seamless care across our physician offices, outpatient facilities and hospitals," said Rob Casalou, president and CEO, Trinity Health Michigan. "We have been working to bring health care out into the community where people live, work and play, and this medical center located on the Schoolcraft College campus is a great example of that successful effort."
The new center opened on Monday, April 19, with St. Joe's Medical Group (SJMG) Sports Medicine as the first practice to move in, followed by IHA Livonia Primary Care on April 26.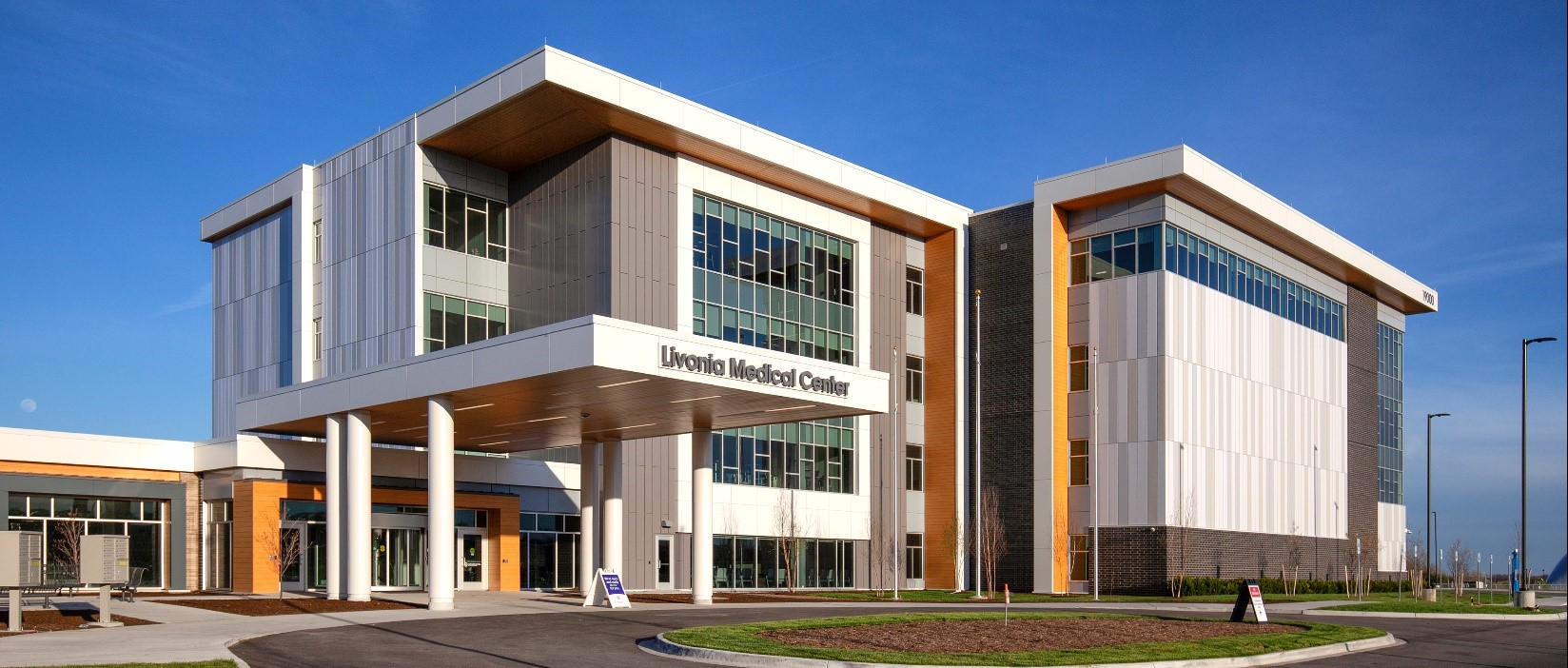 This facility is perfectly timed with the Schoolcraft's new Health Sciences Center expected to open fully in early 2022, which will expand programs like its renowned nursing program and add others; Dr. Kesler is on record that he expects partial occupancy in the Health Sciences Center this fall. The College currently has majors and programs in nursing, pharmacy, health information technology, and medical assisting among the many choices. The College plans to launch an advanced imaging program for radiation technology students to coincide with the opening of the new medical facility.
"We're very pleased to see the Livonia Medical Center come online and extend a hearty welcome to our campus," said Dr. Glenn Cerny, president of Schoolcraft College. "Having the many specialty practices located in a convenient and familiar location is a tremendous asset for our community. We're also excited that our new Health Sciences Center is just across the street, creating a great opportunity for many of our students in our health care-related programs to literally go from classroom to a vital, in-demand job and fulfilling career."
Additionally, as part of the ongoing collaboration between Schoolcraft College and Saint Joseph Mercy Health System, the St. Joe's Mercy Elite Sports Center on campus opened earlier this year. The 74,000-square-foot multi-purpose space includes eight volleyball courts, a running track, soccer training space and fitness and rehabilitation space. Mercy Elite provides physical therapy, strength and conditioning and fitness training for all interested schools, clubs, teams or individuals. A state-of-the art fitness laboratory, classroom space and faculty offices for Schoolcraft College's Associate Degree program in Movement Science also share the space.
Check out this video for more information or visit LivoniaMedicalCenter.org.
For information on Schoolcraft's new Health Sciences Center – click here.
---
Reality Ready® Addresses Key Business Needs

Being smart and talented used to be enough in business. In today's climate, defined by round-the-clock challenges, multicultural workplaces and team members who might be located off-site or even around the world, those qualities are just the start, the bare minimum.
In addition to the academic rigor and hands-on training that community colleges excel at, companies today are hungry for entry-level employees who possess the critical skills to work effectively in a fast-paced, high-pressure global business environment.
Schoolcraft College proactively worked with dozens of area businesses, many of which have global reach, to develop curriculum that addressed this glaring and growing need.
The result: Reality Ready®, an initiative that helps Schoolcraft students win in the workforce. Through an intensive, interactive all-day program, students come away equipped with intellectual and behavioral skills that result in well-rounded individuals who employers are seeking.
Kevin Parkyn, president of Parkyn Group and a corporate trainer and executive coach, was one of the facilitators for the first Reality Ready® symposium, which was held on Tuesday, March 16, at Radcliff Center with a cohort of eight students in programs related to healthcare.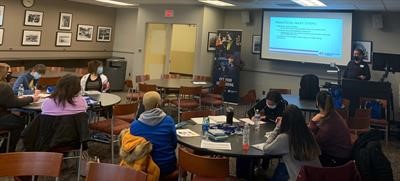 Schoolcraft College partnered with Parkyn Group to develop this specific program in response to the College's researched needs of local businesses. Based on his 20 years' experience working with a variety of business clients, Parkyn believes that Reality Ready® addresses an important need in the marketplace.
"Consistently, companies say that 80 to 85 percent of their challenges are on the people side," Parkyn said. "I'm amazed how often they ask, 'Why don't I have in my office the person that I interviewed that's on the resume?' The answer is we've trained people how to interview really well, but what's missing are some of the basic skills to be able to interact well with customers, clients and co-workers to be able to accomplish the goals of the company."
Reality Ready® boosts proficiency in four key areas:
Emotional Intelligence: IQ isn't the only thing candidates get assessed by in the real world – EQ is equally important. EQ demonstrates the capacity to be aware of, control and express one's emotions and to handle interpersonal relationships judiciously and empathetically.
Conflict Resolution: An informal or formal process that two or more parties use to find a peaceful solution to their dispute through key points of negotiation arbitration and conflict avoidance.
Professional and Personal Communication: The oral, written, visual and digital forms of receiving and delivering information in the context of a workplace as well as personally. Acquiring nonverbal communication skills and the ability to have clear and concise conversations.
Networking and Professionalism: The cultivation of productive relationships for employment or business. In addition, exhibiting characteristics that can apply to virtually any type of business, including exuding competency, reliability, proper appearance any other qualities.
Communication Skills are More Important Than Ever
The COVID-19 pandemic forced many businesses to operate remotely. While technology is a great tool, it can be a poor substitute for face-to-face interaction.
Joan Tobin, owner of J. Tobin LLC, joined Parkyn as a facilitator, adding her expertise developed from corporate training, employee development leadership, communication change management and design training and learning. She said Reality Ready® is especially vital during these challenging times.
"We always knew communication was important, but in a virtual environment you have to be even more intentional and purposeful because you don't get to see the reactions or feel the energy," she said.
Parkyn said he encourages participants to turn on their camera during a video conference. "How you say it and what you say is vital," he said.
Building on Core Abilities
The areas presented in Reality Ready® mirror and build upon the eight Core Abilities established by Schoolcraft College. The Core Abilities are broad outcomes or skills that every graduate of Schoolcraft College is expected to achieve. From a practical standpoint, these universal skills are transferable from one job to the next.
Here's how Reality Ready® modules connect to Core Abilities:
Emotional Intelligence connects to Social and Cultural Awareness
Conflict Resolution connects to Act Responsibly
Professional and Personal Communication connects to Communicate Effectively
Networking and Professionalism connects to Manage Information
How Reality Ready® works: Putting theory into practice
Schoolcraft College has addressed the need for an engaging and practical training event for students of the college by creating a one-day symposium led by a dynamic, diverse group of professionals. This approach will create an environment for attendees to attain some sensible "real world" skills that will benefit them in the workplace and provide confidence as they pursue the next chapter in their lives – obtaining a job, getting accepted into a four-year institution, being selected for an important internship and more.
An interactive environment of table teams drives much of the learning. This approach allows a more tailored effect for the students in how they learn because each table had a 1:4 ratio. In real time, the table coach assessed if the students understood the content, provided clarity and coached them how to apply the skills.
Alisha Fisher, a second-year student from Westland who is on the Nursing track, enjoyed the interaction and lively discussions.
"I've always tried to take other peoples' perspective into consideration, but now I'm learning why and how they might be different, which is really helpful," she said.
Mary Rader, Medical Assisting Program Director, liked how Reality Ready® built upon the Core Abilities and reinforced what instructors already have been explaining in classes.
"It's reiterating more of my content than I thought it would, so I'm really excited for that," she said. "The more often the students hear it, the more concrete it becomes. It's a good match with Core Abilities, which I explain in my syllabus as the skills employers want you to have."
Allison Faudel, a second-year Medical Assisting student from South Lyon, echoed Rader's comments.
"I'm really enjoying it," she said. "I like how interactive it is and applicable to what they're teaching us. I like having the discussions with everyone and seeing their perspectives. It's given me a broader understanding."
---
New Foundation Enrichment Series for Alumni & Friends
As an extended member of the Schoolcraft family, the SC Foundation and Alumni Office invite you to keep learning! Visit our Free Upcoming Webinars page to see all events, register and explore recordings of past events. Don't miss out on these engaging topics:
Going Beyond Work-life Balance – May 12
How to Change Anyone's Mind – May 18
Digital Body Language – June 3
The Alter Ego Effect – June 9
Radical Empathy: Finding a Path to Bridging Racial Divides – June 15
Unapologetically Ambitious: An Interview With One of Silicon Valley's First Female African American CEOs – July 29
---
Virtual Programs That You Won't Want to Miss!
Take Control of your Financial Future at Any Age!
On April 29, the Schoolcraft College Foundation hosted Reid Beyerlein.  We learned that it is never too soon, or too late, to plan for important issues such as retirement or other major events that require some financial comfort.  This important discussion featured various ways to take control of your Financial Future at any age, and live the life you deserve.  Click here to view the Zoom recording.
______________
D.E.I. Are not just Letters of the Alphabet
Diversity, Equity, and Inclusion are terms frequently used today, yet do we truly understand them? Lack of dignity and respect for the individual continue to be the root of conflicts we face globally and here at home. Join our guest panelists in addition to our special student panelist and moderator Dawn Magretta in a powerful discussion on why we cannot allow Diversity, Equity and Inclusion to continue to be just "Buzz Words."
Please join us virtually on Thursday, May 27 at 11:00 a.m. This event is free and open to the public but registration is required.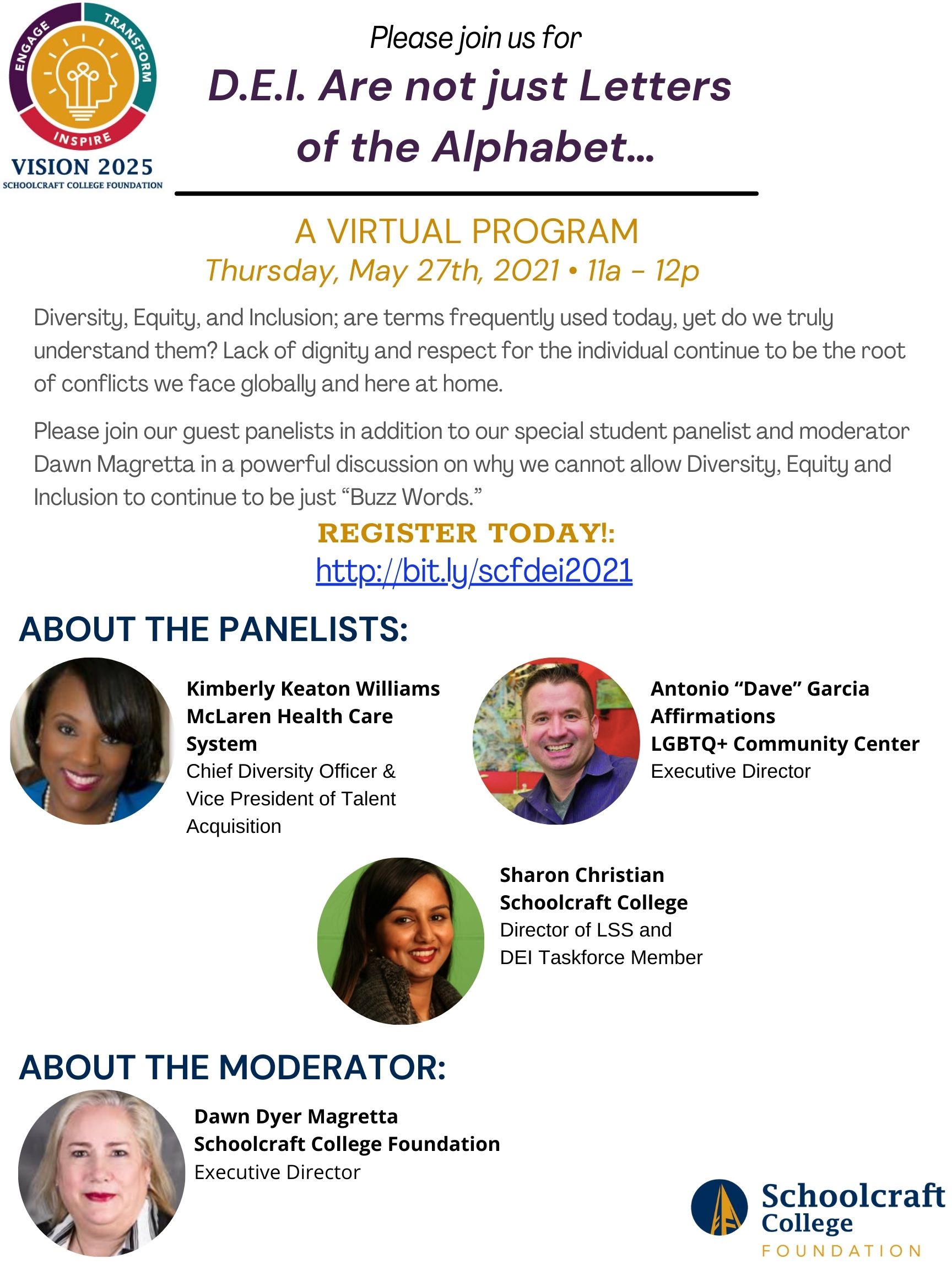 ---
In the News
Ann Arbor chef launches hour-long, family-friendly cooking classes
WDIV ClickOnDetroit.com – April 28, 2021 (By: Meredith Bruckner, Community News Producer, All About Ann Arbor)
Schoolcraft College Alum Allison Anastasio said the pandemic allowed her to expand her business Last Bite Chef to include virtual cooking classes. Dishes include Yorkshire popovers, Italian gnocchi, shakshuka, Chinese scallion pancakes and more. Read more >
We're Number 1: Schoolcraft College Named Best of the Best
Schoolcraft College – College News – April 19, 2021
Schoolcraft College won Best Local College in the Detroit Free Press' annual Best of the Best Award contest, which was announced in the Sunday, April 18, edition. The award reflects voting by community members and is the Official Community Choice Awards for the Detroit Free Press. Nearly 200 first-place winners were announced. The other finalists in the Local College category were Oakland University and Wayne State University. View on SC website >
Top Undergraduate Business Schools in Metro Detroit 2021
DBusiness Magazine – April 13, 2021
Schoolcraft College made the list!  Click here to view the complete list.
Chef Boris Jovanoski named director of culinary operations at Royal Park Hotel in Rochester
The Oakland Press – March 30, 2021 – (By: Kathy Blake)
Schoolcraft College Alum, Executive Chef Boris Jovanoski, has been named director of culinary operations at Royal Park Hotel and Park 600 in Rochester.  Jovanoski joined Park 600 restaurant in 2006, and was promoted to executive chef and named chef de cuisine in 2019. Read More >
Local residents co-author book that was nearly 10 years in the making
C&G Newspapers – March 23, 2021 (By: Mark Vest)
Distinguished Alumni and Schoolcraft College Foundation Emeritus Board Member, Dr. Gary Gabel, is featured in this article with co-writer Tom Buck. "Over the course of years, I have seen people suddenly experience significant emotional events that were so profound that they caused them to seriously question the direction of their lives," he (Gabel) wrote in an email. "I wanted to create a novel that would cause people to stop and think about the direction of their own lives. I wanted people to see that redemption is possible."  Read more >
---
Don't Miss Out – Get Social!
Find out the latest happenings at Schoolcraft College! We'll be sharing content that you don't want to miss. Follow us on LinkedIn, like us on Facebook and don't forget to check us out on YouTube – scroll to the bottom of this page for all our social links.
---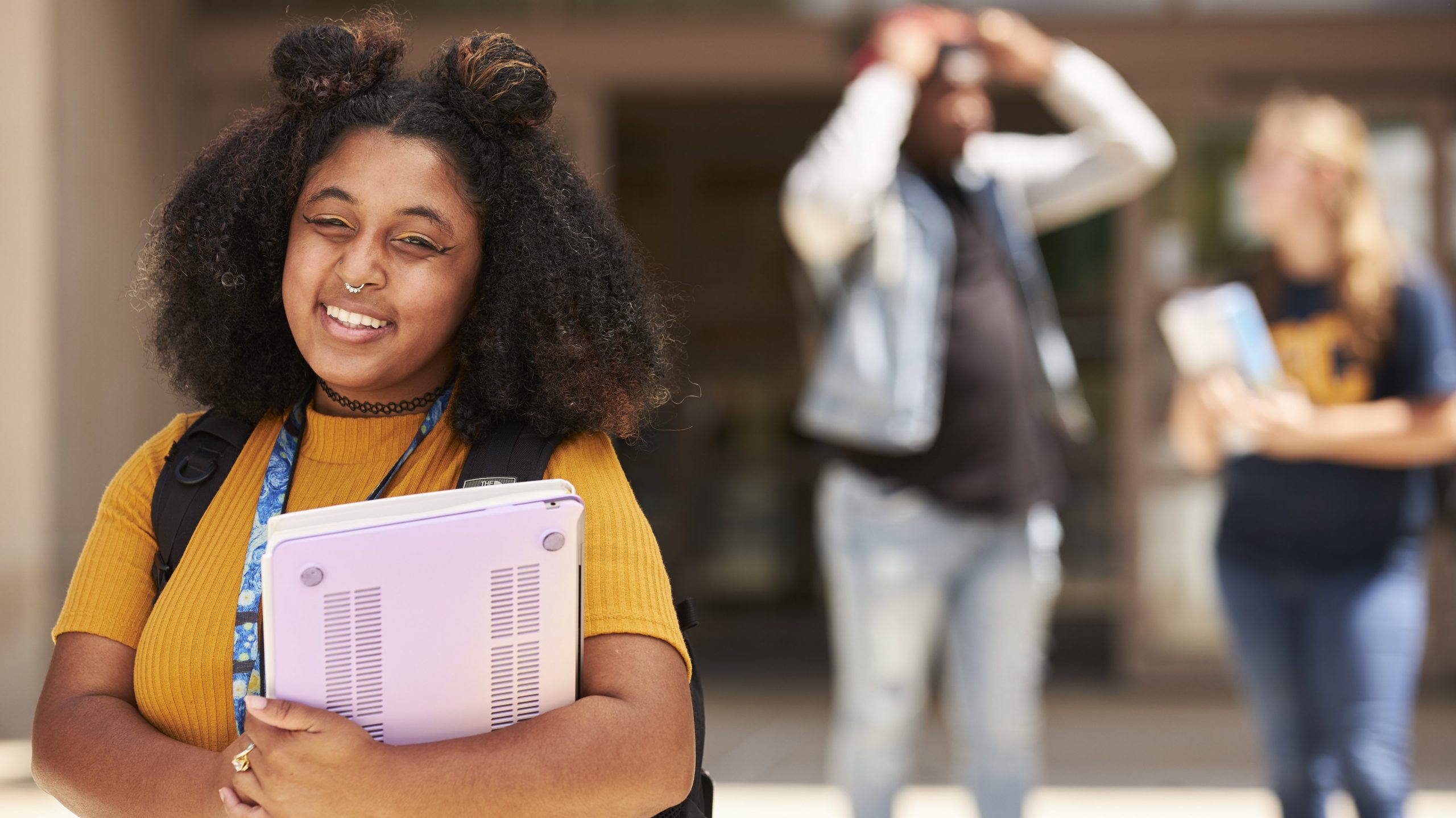 Show your support for Schoolcraft College students and programs today…
---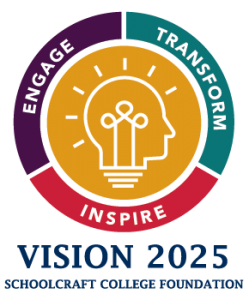 Vision 2025: The Fundraising Initiative
Vision 2025 will create life-changing opportunities for students to the rapidly changing future. With help from donors and partners, the college will transform education while engaging, inspiring, and transforming the lives of students, the community, and economy.