In-Demand Healthcare Careers: New Medical Imaging Programs for 2021-2022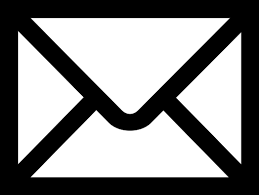 By David Kesler, Associate Dean of Health Professions
dkesler@schoolcraft.edu
New for the 2021-2022 academic year, Schoolcraft College is pleased to present two new Medical Imaging programs:
Radiologic Technology
Diagnostic Medical Sonography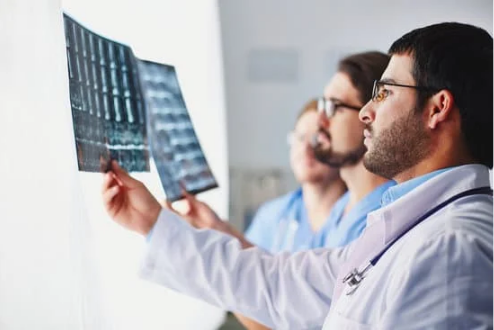 Medical Imaging programs at Schoolcraft College prepare students for successful careers in the field of Radiology. These programs utilize strong curriculum, quality clinical experiences, and a commitment to undergraduate education in the creation of images and treatment of patients using highly sophisticated equipment and techniques.
Schoolcraft College offers an Associate of Applied Science degree in Radiologic Technology. Radiographers are healthcare professionals responsible for producing images of the bones and organs of the human body. They operate radiologic equipment utilizing ionizing radiation, and are responsible for creating high quality radiographs. These medical images are used to diagnose and treat diseases. Upon successful completion of this program students will be qualified to sit for the registry in their field of study.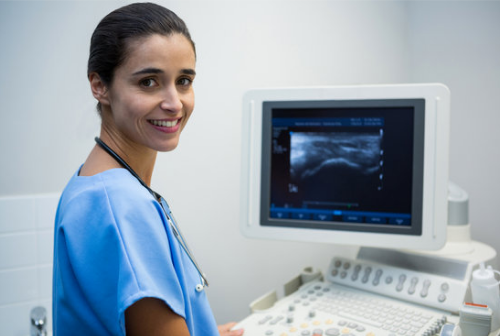 In addition, an Associate of Applied Science degree in Diagnostic Medical Sonography (Ultrasound) is offered. Diagnostic Medical Sonography is a branch of diagnostic medical imaging. DMS is a medical procedure that uses high frequency sound waves (ultrasound) to produce visual images of organs, tissues, or blood flow. These dynamic images are produced using non-ionizing ultrasound creating 2D and 3D images under the guidance of a licensed physician.
Upon the projected completion of construction by the Winter 2022 semester, these programs will be housed in the new Health Sciences Center, located on the main Schoolcraft campus. This facility will incorporate all new classroom and lab facilities to create a learning environment well suited to prepare students for today's healthcare workplace.
Schoolcraft healthcare students have the added advantage of having St. Joe's Mercy/IHA Livonia Medical Center here on campus! Tap / click here to watch the Health Care: Meeting the Needs of the Community & Students virtual program; learn more about the Livonia Medical Center and the healthcare programs at the College.
For Schoolcraft College course information, go to: