Veterans & Military Center
Honoring Our Service Members, Veterans and Their Families
Schoolcraft College honors the many sacrifices made by service members, veterans, and their families. We are dedicated to securing and providing career programs, scholarship opportunities, and recognizing the outstanding qualities of leadership they bring to our community.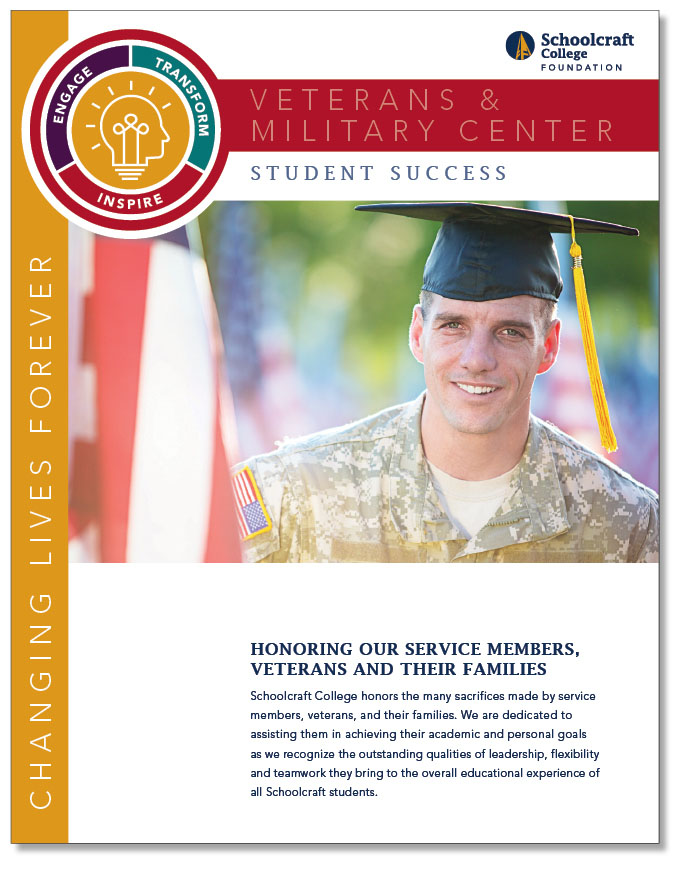 Since it opened, the Center has seen steady growth and the number of Veterans have now doubled. There was over a 15% increase between 2018 and 2019 alone. The current space is cramped and, often, not very private. Students are given one-on-one advising and the space does not allow for confidentiality. Files are kept in a central study space which often causes disruption to other veterans using the space.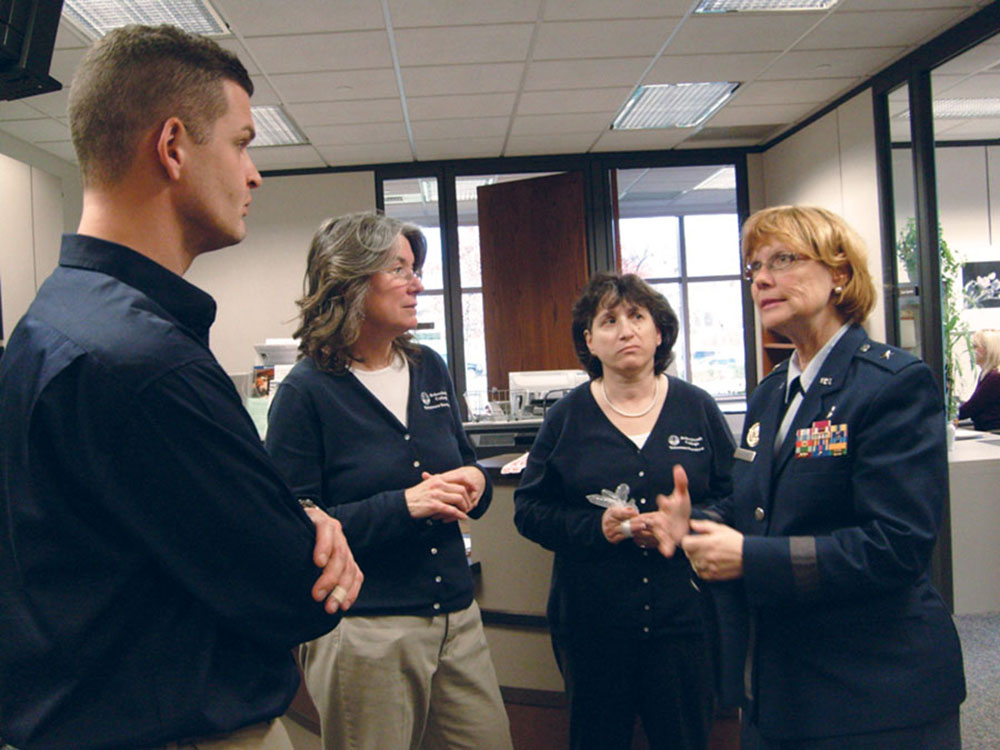 The current Center has very limited resources for families of veterans and military service members, which also is a population with needs.
THE NEED: $300,000
($250,000 EXPANSION, $50,000 VETERANS PROGRAM FUND)