eNews 22nd Edition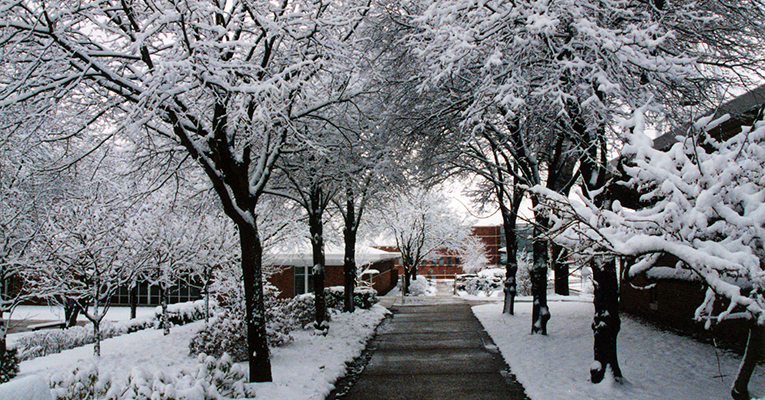 ---
In This Edition
---
Double your impact!

aaaaaaaaaa
'Tis the season to make a difference! This year you can DOUBLE your difference by helping students during the $50,000 CHALLENGE MATCH. For every dollar raised through the Foundation for the area of greatest need, the Wilkie Family will match your donation between now and December 31! Don't wait; donate today at https://scf.schoolcraft.edu/give/
The best part is that any gift, regardless of size, brings a huge smile and sigh of relief to a student in need. Check out our impact page for stories on how donors have made a difference.
---
From this year's Foundation Scholar, Erin Bressler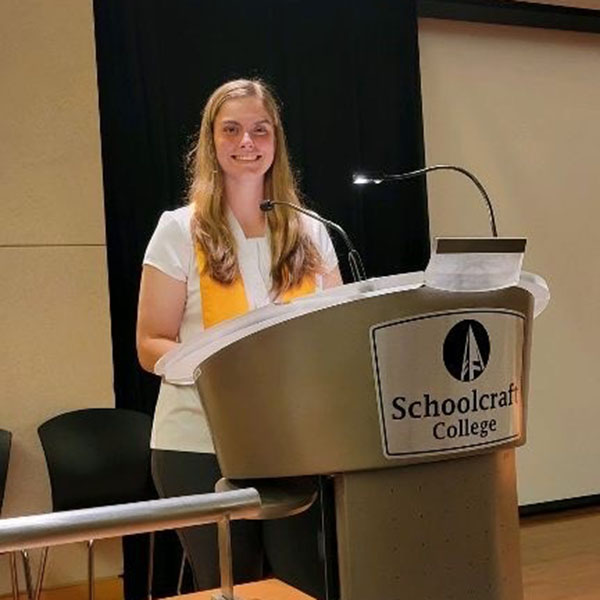 I want to thank everyone who assisted in this scholarship, as it will help me fund my education here at Schoolcraft. I had loved Schoolcraft ever since I stepped on campus when I was recruited to play softball here almost four years ago. Being an Ocelot through the countless clubs and organizations Schoolcraft offers has introduced me to numerous amounts of people, and many of these people have become some of my closest friends on campus. I'm currently a member of the softball team, a Student Ambassador, VP of Leadership for Phi Theta Kappa, and a Scholars Honors Graduate. Getting involved wasn't the only thing I loved about Schoolcraft: I loved the instructors and the small class sizes.
Smaller classes allowed me to build a personal connection with my professors, making it easier to understand the material being taught. I'm currently a Criminal Justice and Homeland Security major, and I plan on transferring next spring to study Criminal Justice and Forensic Science. The Schoolcraft Foundation Scholar Scholarship will allow me to continue my education here and continue to meet amazing people on Schoolcraft's Campus. Getting involved and meeting new people was something I knew I wanted to do the day classes started. Being part of many clubs and organizations also allows me to give back to my community. Volunteering is something I love to do as I can make someone's day and put a smile on their face.
Without Schoolcraft and the numerous volunteer opportunities available, I wouldn't be able to meet so many interesting and wonderful people. Being a Foundation Scholar will allow me to give back to my Schoolcraft Community and my local community.
Words can't describe how grateful I am for all of the fantastic people at the Schoolcraft Foundation that have gifted me with this scholarship. I will continue to succeed inside and outside the classroom, and I can't wait to continue to work with such an influential program here at Schoolcraft. Thank you to everyone who has supported and helped with Schoolcraft College Foundation scholarships.
---
It's that time of year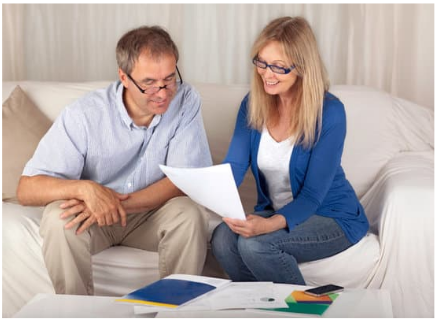 The end of the year is often when we make our annual charitable gifts. Whether it's the holiday spirit or our tax advisor reminding us that "Tax Season" is approaching, year-end giving should still be organized, impactful, but most importantly, beneficial to your goals. To help lessen the year-end stress, the following year-end giving suggestions might be helpful.
• A Planned Gift. Everyone assumes that all planned gifts take time and require a considerable dollar amount, but that doesn't have to be the case. Here are some suggestions you can easily do before the clock strikes midnight on December 31.
• A Designation Form: We sometimes forget that an easy planned gift is simply a signed designation from your IRA, 401(k), insurance policy, or trust. Any vehicle that offers a beneficiary designation can become an instant planned gift to the Schoolcraft College Foundation.
• A Letter of Intent (LOI): Along the same thought pattern is the letter of intent.
An LOI provides instructions for a future gift. This vehicle can be revocable (by the donor) or irrevocable and can support the beneficiary designations listed above.
• A Charitable Gift Annuity (CGA): is a simple "split-interest" contract between the donor and Schoolcraft College Foundation. The contract is one or two pages that dictates the amount of the gift ($25,000 minimum), and based upon the donor/annuitant's date of birth, an exact dollar amount (and percentage) is calculated to inform the donor/annuitant will receive back as a distribution. There are additional benefits and ways to utilize the CGA to impact Schoolcraft, and we are ready to discuss your goals. Important Note:
Charitable Gift Annuity contracts are not an insurance product. They are a split-interest charitable gift and generate a charitable income tax deduction based on the donor's generosity. A CGA can be done quickly, but it is in everyone's best interest to start the process before December 31.
• A Charitable Remainder Trust (CRT):
A more complex "split-interest" vehicle is the Charitable Remainder Trust (CRT) because it is customized to a donor's needs and goals. The donor's legal advisor will draft the agreement that will govern the trust during its tenure. For a year-end goal, it is advisable to begin the process before or at the beginning of the fourth quarter so that the entire process can be reviewed and approved by both the donor and the Schoolcraft College Foundation. CRTs can be an excellent vehicle to diversify the donor's portfolio without capital gain liability.
• A Donor Advised Fund (DAF): has become very popular in gift planning.
The DAF allows a donor to establish a vehicle to hold and invest their philanthropic dollars. It utilizes a "parent entity" (like a community foundation or financial institution, to handle the grant-making and tax-reporting responsibilities. Each year, the donor tells the "parent entity" where grant distributions should go, including the Schoolcraft College Foundation. Donor Funds can be created and funded very quickly and can make an outstanding last-minute year-end contribution.
• An Endowed Fund: can be created at Schoolcraft College just as easily as the DAF. It will hold a donor's philanthropic capital and handle all of the responsibilities. The main difference is, as the donor, you establish your impact goals for Schoolcraft College when you set up your endowed fund, and the Foundation will continue to make that distribution according to your instructions. An Endowed Fund ($25,000 minimum) can accept additional contributions (for additional charitable income tax deduction) and can last in perpetuity.
Life can get busy! If you realize that you haven't done the charitable gifts you want or haven't generated the charitable deductions you need, we are here to help. Ring in the New Year with a big smile and not that sinking feeling that "Tax Season" is just around the corner.
For more information, contact us at 734.462.4455 or foundation@schoolcraft.edu.
---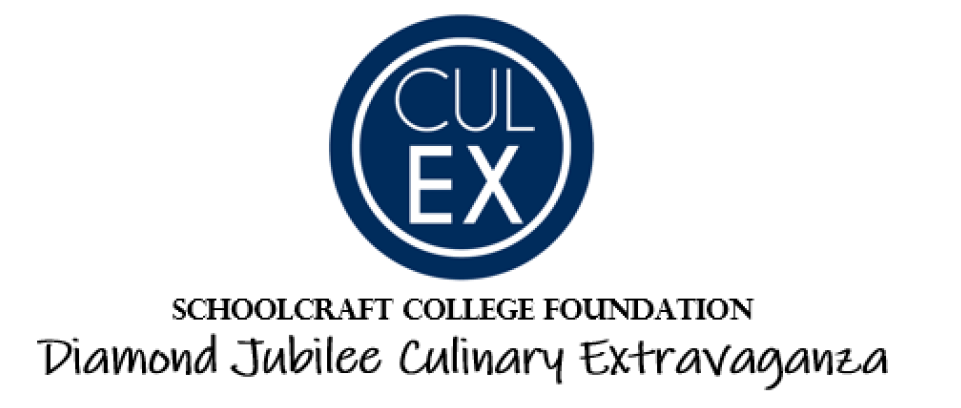 Thursday, February 24, 2022
6 pm – 8 pm
Schoolcraft College VisTaTech Center
Sponsored by
Diamond Presenting Sponsor
Fran and David Grossman
Silver
MASCO
Bronze
Community Financial Credit Union
Zeimet Wozniak & Associates, Inc
Partner
Lake Trust
Thomas L. Marek
The Schoolcraft College Foundation is hosting a special Culinary Extravaganza on the evening of Thursday, February 24, 2022, at American Harvest and VisTaTech's Main Street Café.
As you know, restaurants were significantly impacted by the pandemic. Past Culinary Extravaganza events have featured partner restaurants, chefs, and culinary alumni we have been so very fortunate to have engaged. We'll have an event that showcases our culinary and brewing and distillation programs for the New Year, including our award-winning chefs and students.
Our Culinary Extravaganza Diamond Jubilee will be an extraordinary event, and we hope you will consider joining us as a sponsor. Proceeds from this reimagined extraordinary strolling dinner will enhance scholarships and grants for the benefit of students and programs through the Schoolcraft College Foundation.
To purchase sponsorship packages and tickets, visit https://scf.schoolcraft.edu/events/diamond-jubilee/
Contact Carole Booms at 734.462.4455 or foundation@schoolcraft.edu
---
Just Google us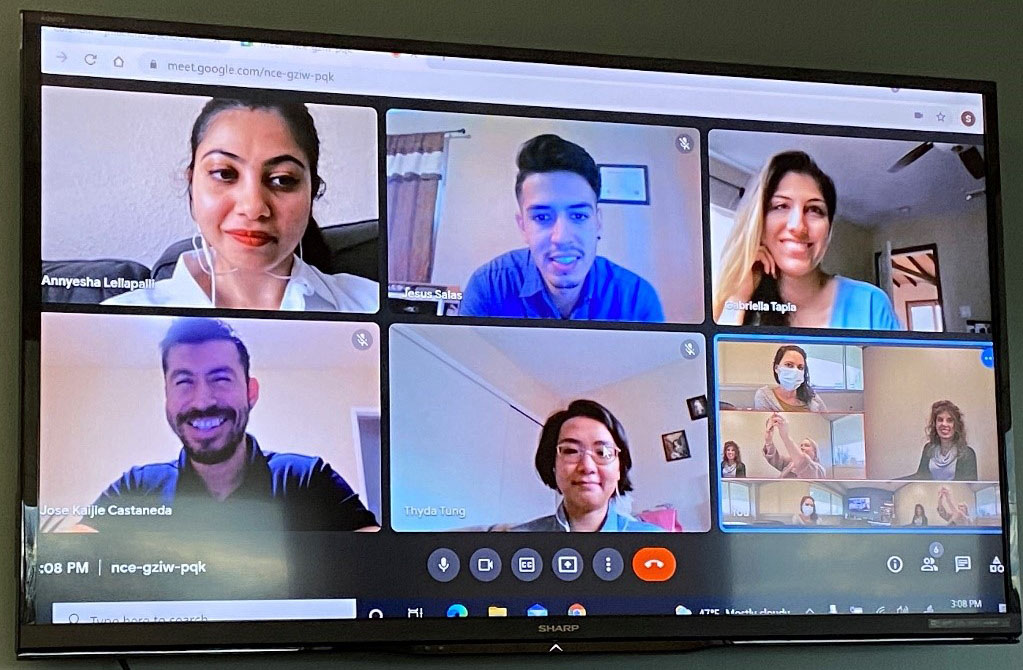 The Schoolcraft College Foundation received a Google Ad grant and qualified to connect with a team of five graduate students at the University of California – Long Beach to help develop and implement a plan to maximize the funding. We look forward to seeing our outcomes in January!
a
a
a
a
a
a
---
Welcome!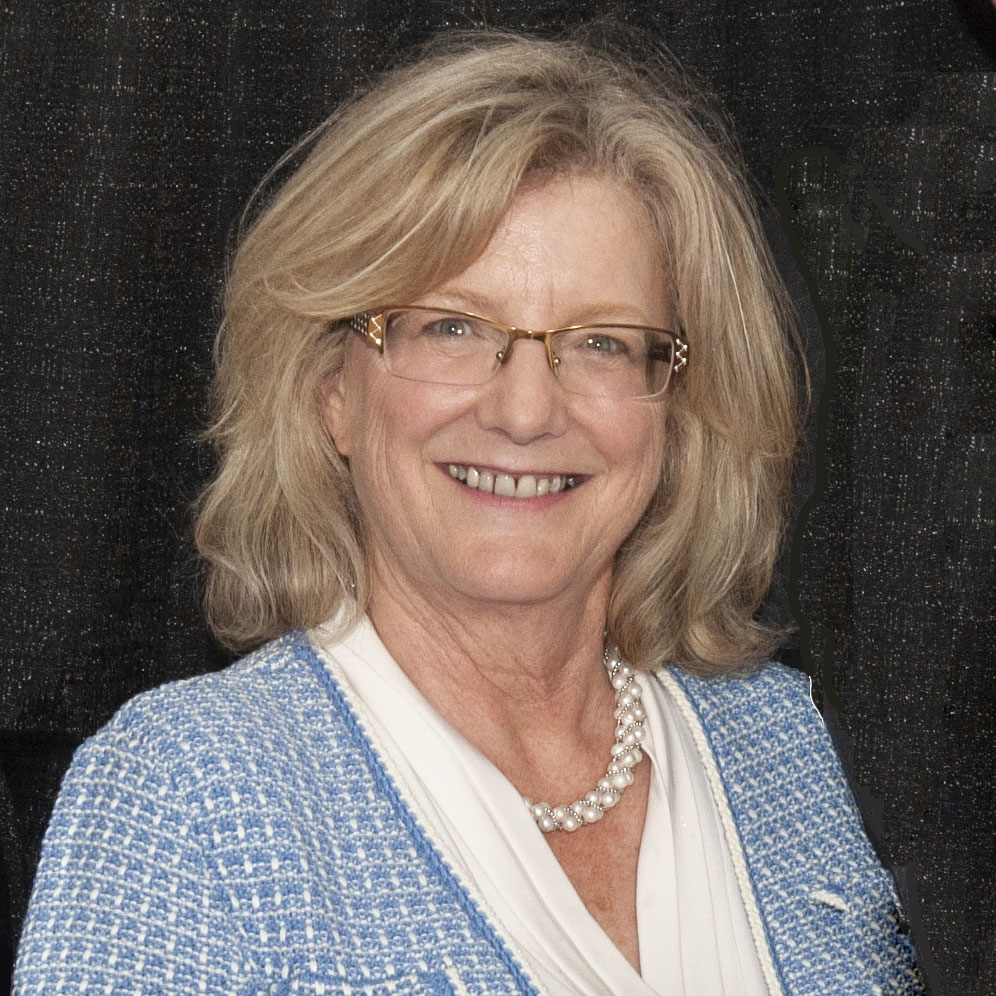 Robin Whitfield was recently elected to a three-year term for the Schoolcraft College Foundation Board of Governors. Robin is a financial advisor with Edward Jones, becoming a limited partner in 2018.
Her professional background includes positions in the staffing industry and hospitality industry. Robing is currently active in the Livonia Chamber of Commerce and serves as President of the Board of Directors for the Livonia Symphony Orchestra.
a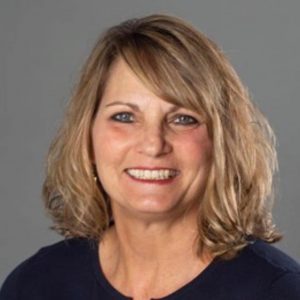 a
a
Denise Waidmann has joined the staff of the Schoolcraft College Foundation as Sr. Administrative Assistant. Denise comes to us from Madonna University where she was the Administrative Assistant for the Athletic Department. Before that, she worked for Livonia Public Schools, University of Michigan Orthotics and Prosthetics Department, and Plymouth Canton Community Schools. Denise is a Schoolcraft Alum with an Associate Degree in Office Administration.
a
---
6th Annual Schoolcraft College Comes to Florida

Please join us on February 17, 2022 for a special Schoolcraft Reception at the Baypointe at Naples Cay in Naples, Florida.  The event will include a presentation by Schoolcraft College Chief Academic Officer, Stacy Whiddon.

---
In Memory of Craig Bowles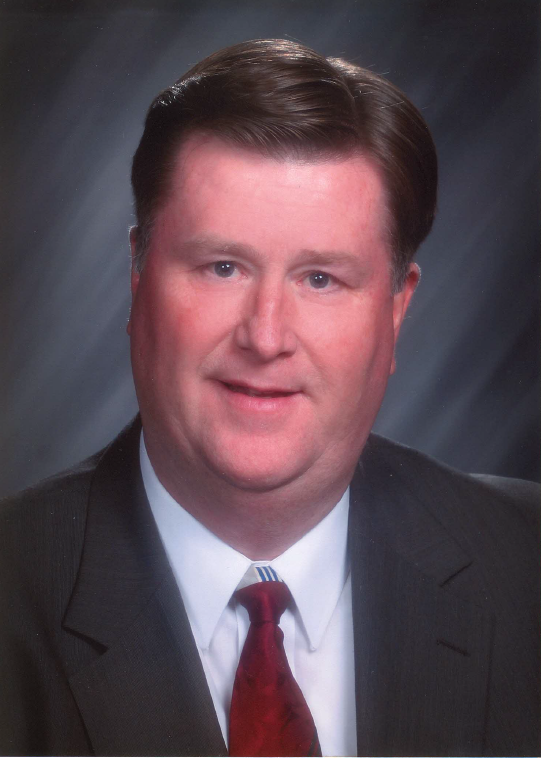 If you were involved with Culinary Extravaganza or the Schoolcraft College Foundation, you met Craig Bowles.
Craig was an avid Schoolcraft College supporter and Red Wings fan, as well as a former Schoolcraft College Foundation Board member until June 2020. Craig was active in the College's Culinary Extravaganza committee, consistently the highest raffle salesperson! An example of resiliency, Craig was very generous and will be missed by all who had the honor to know him.
Click here to give in memory of Craig Bowles.
a
---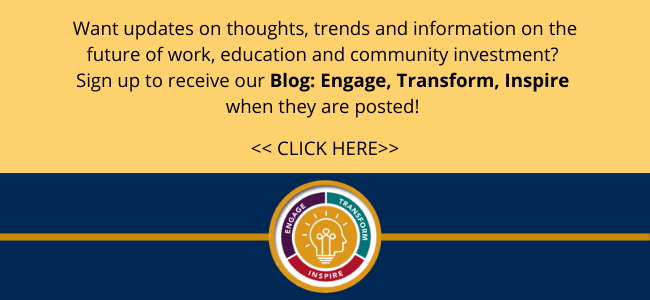 ---
Foundation Enrichment Series for Alumni & Friends
As an extended member of the Schoolcraft family, the SC Foundation and Alumni Office invite you to keep learning! Visit our Free Upcoming Webinars page to see all events, register and explore recordings of past events. Don't miss out on these engaging topics:
---
Foundation Newsletter and Schoolcraft College President's Report
In case you missed it, the following are now available on the Schoolcraft College Foundation website!
---
In the News
Diane O'Connell
Ann Arbor Charter Township
Former Schoolcraft College faculty member and now Trustee Diane O'Connell was appointed to serve as Township Supervisor when Michael Moran retired. Diane had served as Township Trustee since 2018. Read More >
Meet Mt. Pleasant's new city manager
The Morning Sun – September 30, 2021 (By: Susan Field)
When alumni Aaron Desentz learned about the city manager search in Mt. Pleasant, he was intrigued. Read More >
MiraCosta Wins U.S. Open College Beer Championship
Patch – September 15, 2021 (By: Lisa Frost)
Schoolcraft College won Gold medals for 275 Kolsch (Dan Nieland and Kasey Bunio), College Pale (Mitchell Wayne and Gerry Morin); Bronze medals for SC Baltic Porter (Dan Nieland and Kasey Bunio) and Grand Cru (Dan Nieland and Kasey Bunio). Full Article >
---
Don't Miss Out – Get Social!
Find out the latest happenings at Schoolcraft College! We'll be sharing content that you don't want to miss. Follow us on LinkedIn, like us on Facebook and don't forget to check us out on YouTube – scroll to the bottom of this page for all our social links.
---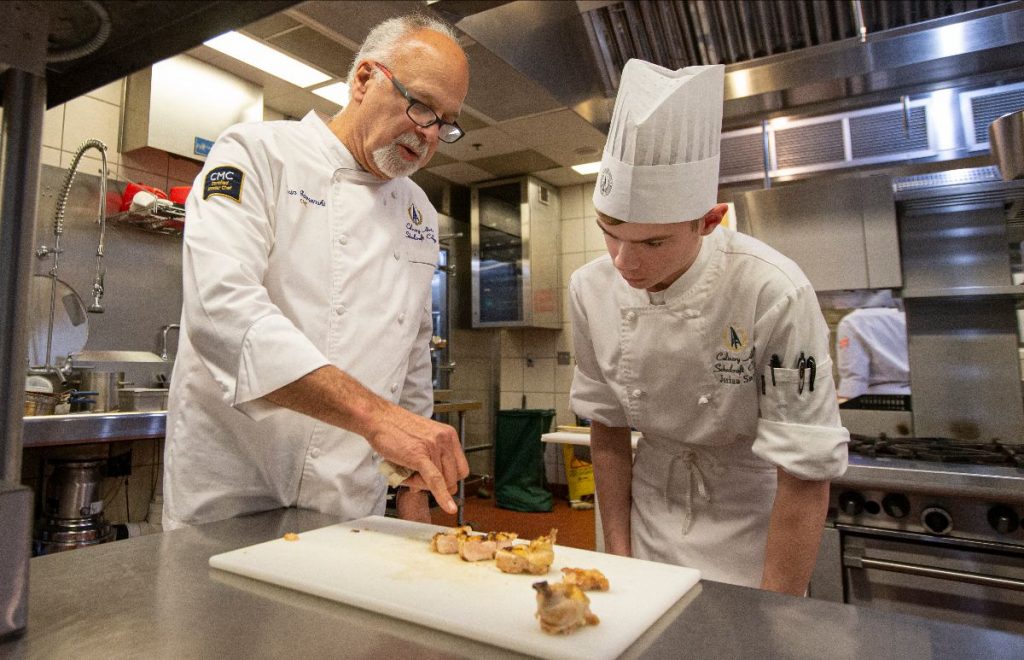 Show your support for Schoolcraft College students and programs today…
---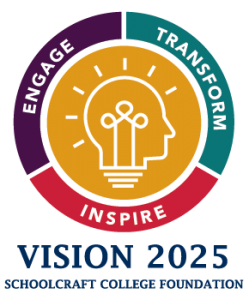 Vision 2025: The Fundraising Initiative
Vision 2025 is a five-year fundraising initiative that supports Schoolcraft College — its programs, students, and members of the southeast Michigan community. It is designed to provide the financial support needed for innovation beyond the limitations of current funding. Vision 2025 will impact the next 25 years of the 21st century by helping the college transform workforce education, which will engage, inspire, and transform students, the community, and economy.