eNews 27th Edition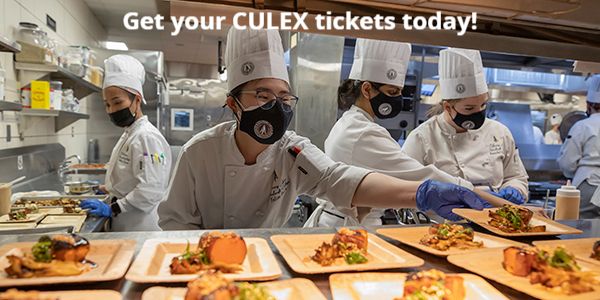 ---
In This Edition
---
Wilkie Family Challenge Match raises over $100K
In November 2022, the Wilkie Family challenged the Schoolcraft community to raise $60K by year end. Thanks to their generosity and your overwhelming response, we exceeded the goal, and the Foundation will continue to address urgent needs on campus, like the Computer Loan Program, support for the Veterans Center, and much more.
View our video announcement below!
---
CULEX tickets are selling fast!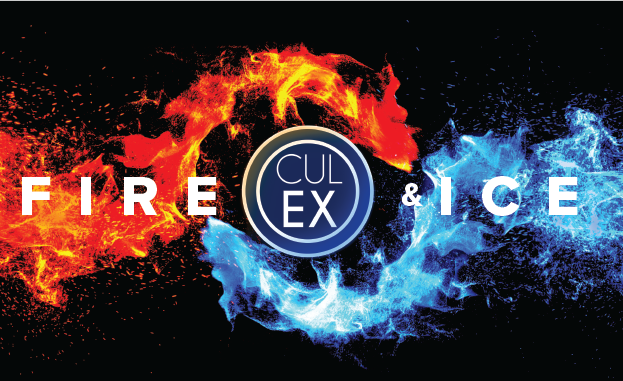 2023 CULEX FIRE & ICE
Presented by
Fran and David Grossman
Thursday, February 23, 2023
6-8 p.m., Vistatech Center
Ever wonder what it's like in the Schoolcraft kitchens or brewery when the magic is happening? On Thursday, February 23, 2023, treat yourself to a strolling dinner throughout the kitchens unlike any other dining experience you've ever had!
Fire & Ice will set the mood with complimentary valet parking and first-class jazz entertainment, as you taste your way through an extravagant evening of food, wine and beer from Schoolcraft's award-winning programs. Our chefs, students, and alumni will showcase their skills to make this an evening you won't soon forget.
Every sponsorship and ticket we sell for this amazing night will create more opportunities for students at Schoolcraft College. For information, contact 734-462-4455 or foundation@schoolcraft.edu
---
Schoolcraft's Veteran's Center to Expand Thanks to Generous Donors
As part of the Vision 2025 Campaign, the expansion of the Veterans Center was one of the key areas in the case for support. Once completed, the new space will be renamed the Mark L. Whitfield Veterans & Military Services Center.
In addition to Mark and Robin Whitfield's support announced last year, the Center has received the following support:
Masco has provided a $150,000 grant to complete funding needed to expand the Veteran's Center space. This will allow the College to extend services to Military members and their families.
As part of the service expansion, an additional gift from Jim and Charlie Mahoney establishes The Winom James & Charlotte Mahoney Veterans & Military Services Resource Center Emergency Needs Fund. This is the first emergency needs fund designated to veterans and their families at Schoolcraft.
Renovation planning is underway with a targeted completion at the end of 2023. Look for updates throughout the year. For information on the Veterans Center, contact Brent Landau, Director, at blandau@schoolcraft.edu or 734-462-4351.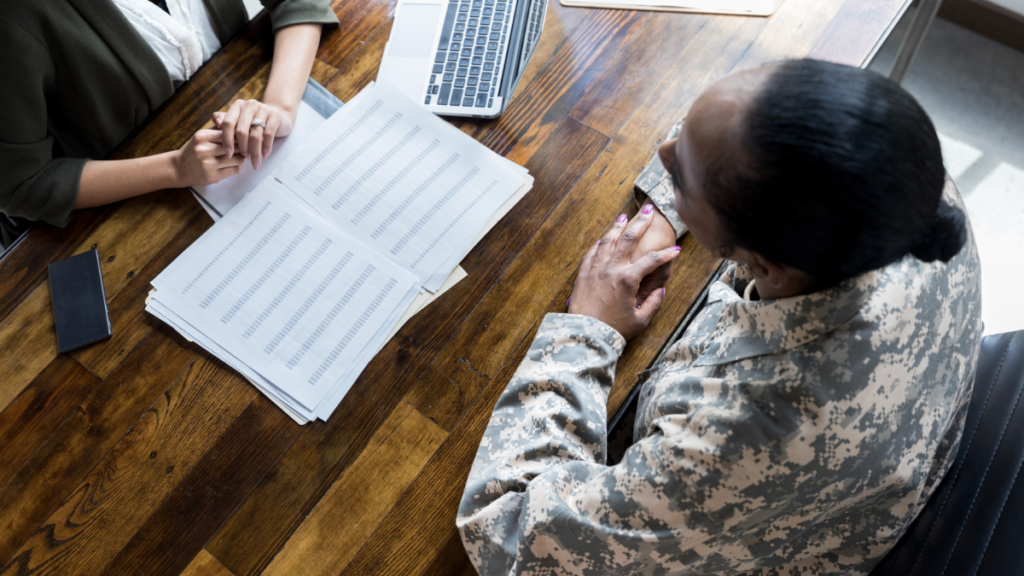 ---
2023 Economic Outlook with Dr. Cedric Howie
A big thank you to all of the guests who made the 2023 Economic Outlook Pop-Up Program a tremendous success! This event took place on Thursday, January 26th, 2023, in the Vistatech Center. Due to high demand, we're sharing the recording of the program with you below.
Nationally recognized economist, Dr. Cedric Howie has been a full-time member of the faculty in Economics at Schoolcraft College for 31 years. Prior to coming to Schoolcraft, Professor Howie taught at colleges and universities in South Carolina, Massachusetts, Nebraska and Japan. Event Page >
---
Foundation Sponsors Student Accounting Case Competition
Schoolcraft's Accounting Department hosted its first ever case competition this past Fall. In collaboration with the Schoolcraft College Foundation, Career Services, and Student Activities, the Case Competition kicked off in September where Carlos Visconti, CEO (USA & Canada Operations) Red Sun Farms, spoke to students about his success and the importance of having solid accounting/financial understanding in business.
The six-week simulation tested the student's ability to make business, accounting and teamwork decisions while running their own ice cream shop.
Students were paired with professional mentors and were required to meet at least twice during the Competition. Seven teams started with 25 participants. Four teams persisted to the final presentation on November 10, 2022. The panel of judges were impressed and noted it was difficult to decide among the top three teams. Each teams' creativity was visible in their logos, marketing of products and presentations.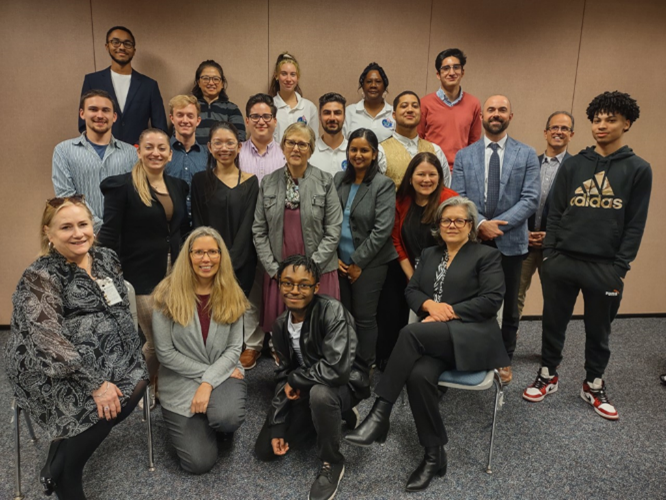 The winning teams received scholarships from the Schoolcraft College Foundation:
First Place – $500 scholarship each
Team 3: Samir Makki, Stacie Browning, and Kathryn Wenske
Second Place: $250 scholarship each
Team 4: Adam Rose, Maria Luong, Alex Decker, Maurizio Visconti
Third Place: $100 scholarship each
Team 1: Akash Khan, Sheng Sajonas, Matthew Wilder
Honorable mention – Team 5: $75 gift card each
Eduardo Herrera-Perez, Hunter Hoehn, Nicholas Clark II
This event was possible because our faculty and staff is devoted to creating experiential learning for our students. The planning team included Michelle Randall, Dawn Magretta, Julie Hill and Todd Stowell. Mentors and judges from Schoolcraft included Dr. Cerny, Jon Lamb, Susan Ontko, and Sharon Christian.
Special thanks to our business partners who served as mentors and judges:
Entjola Biba, CPA, Senior Auditor, KPMG
Theresa Carroll, JD, Retired Mergers and Acquisition Partner
Calvin Choi, CPA, Audit Senior Manager, KPMG
Alex DiBartolomeo, CPA, Senior Manager UHY – Corporate Finance Practice
Kathy Petroni, CPA, Deloitte/Michael Licata Professor of Accounting Emeritus at the Broad College of Business at Michigan State University
George Salloum, CPA and CGMA, Chair of the Michigan Accountancy Foundation, Principal Elevate Advisors
Amanda Sayn, CPA/CFF, Senior Manager, Shindel Rock
Susan E. Schmidt, CPA, CSRP, CSEP, Partner Grant, Millman and Johnson
Carlos Visconti, CEO (USA & Canada Operations) Red Sun Farms
---
Coach Karen Lafata Honored at Alumni Night
The Second Annual Alumni Basketball Night held on January 18th, proved to be an inspirational event for the 250 plus attendees, as well as those watching it on live streamed TV via the Schoolcraft College Sports Network.
The homecoming was co-sponsored by the Schoolcraft College Foundation and Athletic Departments who honored Karen Lafata, former Women's Basketball Coach, in consideration of her 13-Year distinguished career at the college from (1998-2011), registering 325 Wins | 78 Losses as part of her remarkable legacy. Testament of her iconic status and ultimate impact on the Schoolcraft College community, we're highlighted by the (60) former student-athletes who made it a point to be present, coming from as far away as Boston and Atlanta to participate in the Tribute Plaque Award Ceremony during half-time of the women's game. Our current team made the evening especially rewarding for Coach Lafata with a victory over arch rival Mott CC.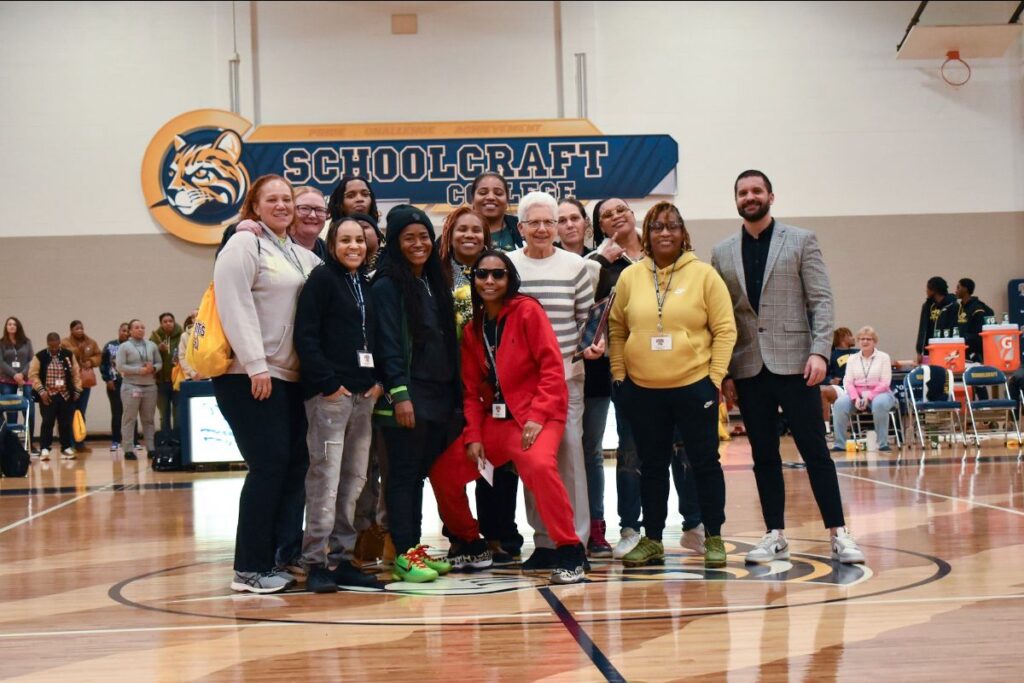 ---
Vision 2025 Newsletter Fall 2022 Edition
---
2021-2022 President's Report
---
Alumni & Friends meet in Arizona
Join President Glenn Cerny in Scottsdale
Friday, March 3, 2023
1:00 pm Welcome Reception
2:00 pm Lunch & Program
Hotel Valley Ho
The Tropicana Room
6850 East Main Street, Scottsdale, AZ 85251
Schoolcraft retirees, alumni, and friends of the college who live in, winter in, or might be visiting Arizona will have an opportunity to visit with President Glenn Cerny as he shares College accomplishments and the vision for its future. Space is limited and registration ends on February 28, 2023 so reserve your spot today!
aaaaa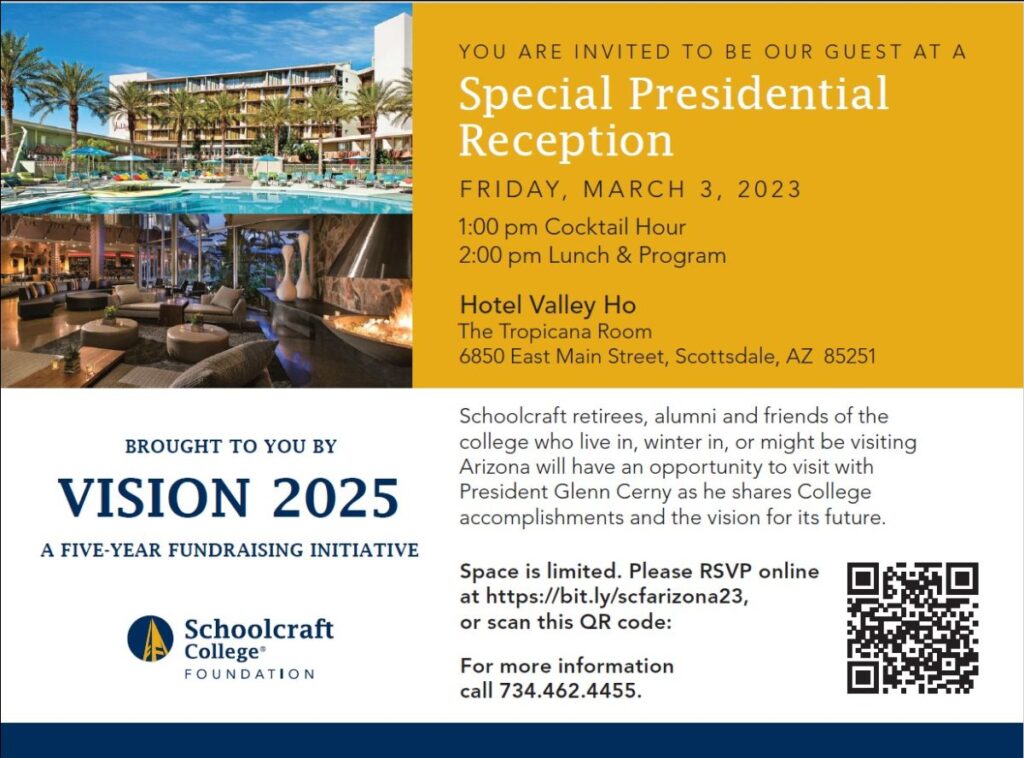 ---
Roamin Club's 50th Annual Rock & Mineral Auction
Roamin Club's 50th Annual Rock and Mineral Auction
Schoolcraft College – Vistatech Center
March 4 – 5, 2023
Saturday: 11 am – 6 pm
Sunday: Noon – 6 pm
The Roamin Club Auction will take place at the Vistatech Center on March 4th and 5th. The auction benefits the Schoolcraft College's Roamin Endowment Fund and the Tom Williams Scholarship Fund. Click / tap here for more information.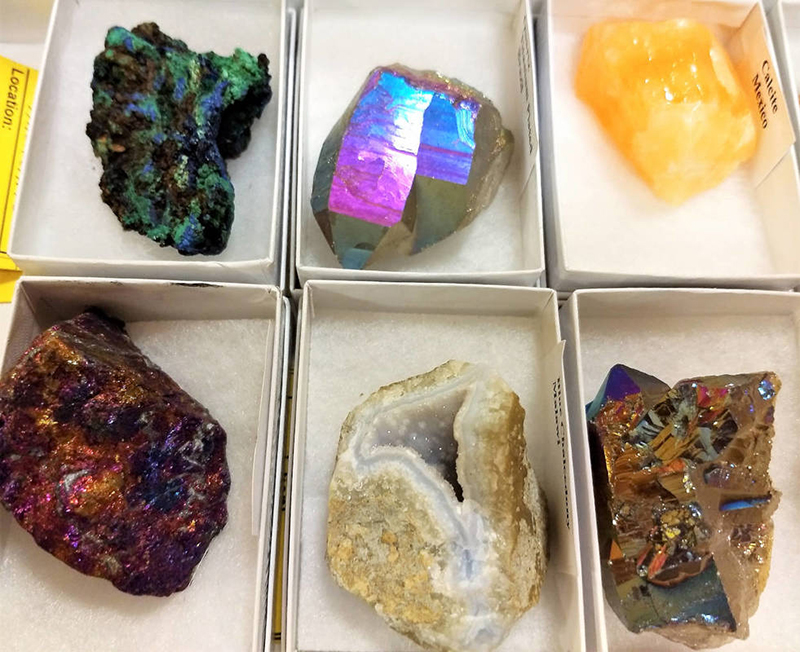 ---
National Speakers Headline FREE Webinar Series
As an extended member of the Schoolcraft family, the SC Foundation and Alumni Office invite you to keep learning! Visit our Free Upcoming Webinars page to see all events, register and explore recordings of past events. Don't miss out on these engaging topics:
---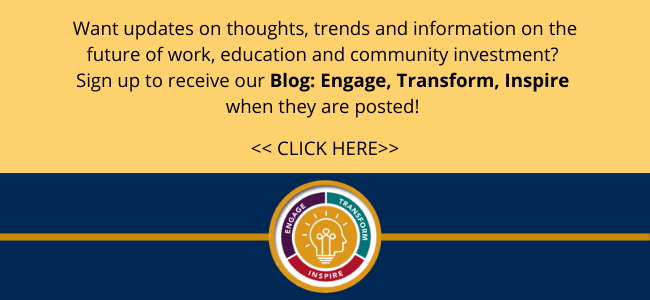 ---
In the News
D3C3 IN ACTION – COMMUNITY COLLEGES ENGAGING EMPLOYERS IN NEW WAYS TO MEET TALENT NEEDS
https://www.detroitchamber.com/detroiter-magazine/ – December 20, 2022 – Detroiter Magazine
(pages 14-15)
Community colleges and employers are partnering to build the workforce.
Read More >
The Whitney freshens up with new chef, menu, kitchen
Crain's Detroit Business – January 17, 2023 (By: Jay Davis)
"Donovan, a Troy native and graduate of the Schoolcraft College culinary arts program, said in the release that he's happy to be back home and …"
Read More >
Firefighter/paramedic joins Monroe Public Safety Department
The Monroe News – December 28, 2022
Alumni Cody Kegerreis was born and raised in Monroe and has always been drawn to public service.
Read More >
I quit my healthcare job to become a chef after struggling with my mental health. I'm less stressed and love my work — and have even catered for the NBA.
Insider – December 6, 2022 (By: Nasha Smith)
"In summer 2021, I stopped all my programs at school and quit my job. I started culinary school that August at Schoolcraft College, and that September, I applied for a line-cook position at a fine-dining restaurant."
Read More >
---
See the Foundation in Action on Social Media
Find out the latest happenings at Schoolcraft College! We'll be sharing content that you don't want to miss. Follow us on LinkedIn, like us on Facebook and don't forget to check us out on YouTube – scroll to the bottom of this page for all our social links.
---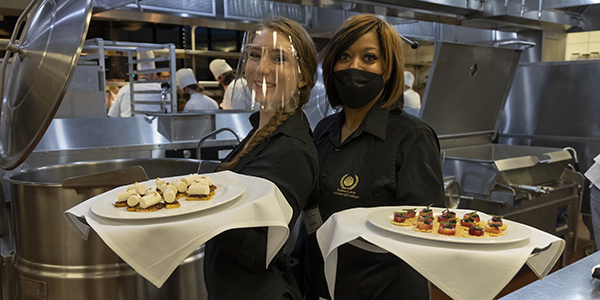 Show your support for Schoolcraft College students and programs today…
---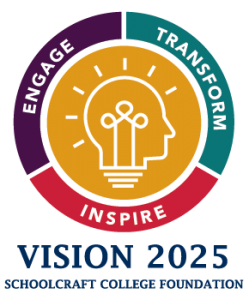 Vision 2025: The Fundraising Initiative
Vision 2025 is a five-year fundraising initiative that supports Schoolcraft College — its programs, students, and members of the southeast Michigan community. It is designed to provide the financial support needed for innovation beyond the limitations of current funding. Vision 2025 will impact the next 25 years of the 21st century by helping the college transform workforce education, which will engage, inspire, and transform students, the community, and economy.